The 4 Keys to Unlocking Recruiting-Worthy Company Culture
Jul 10, 2022
Blog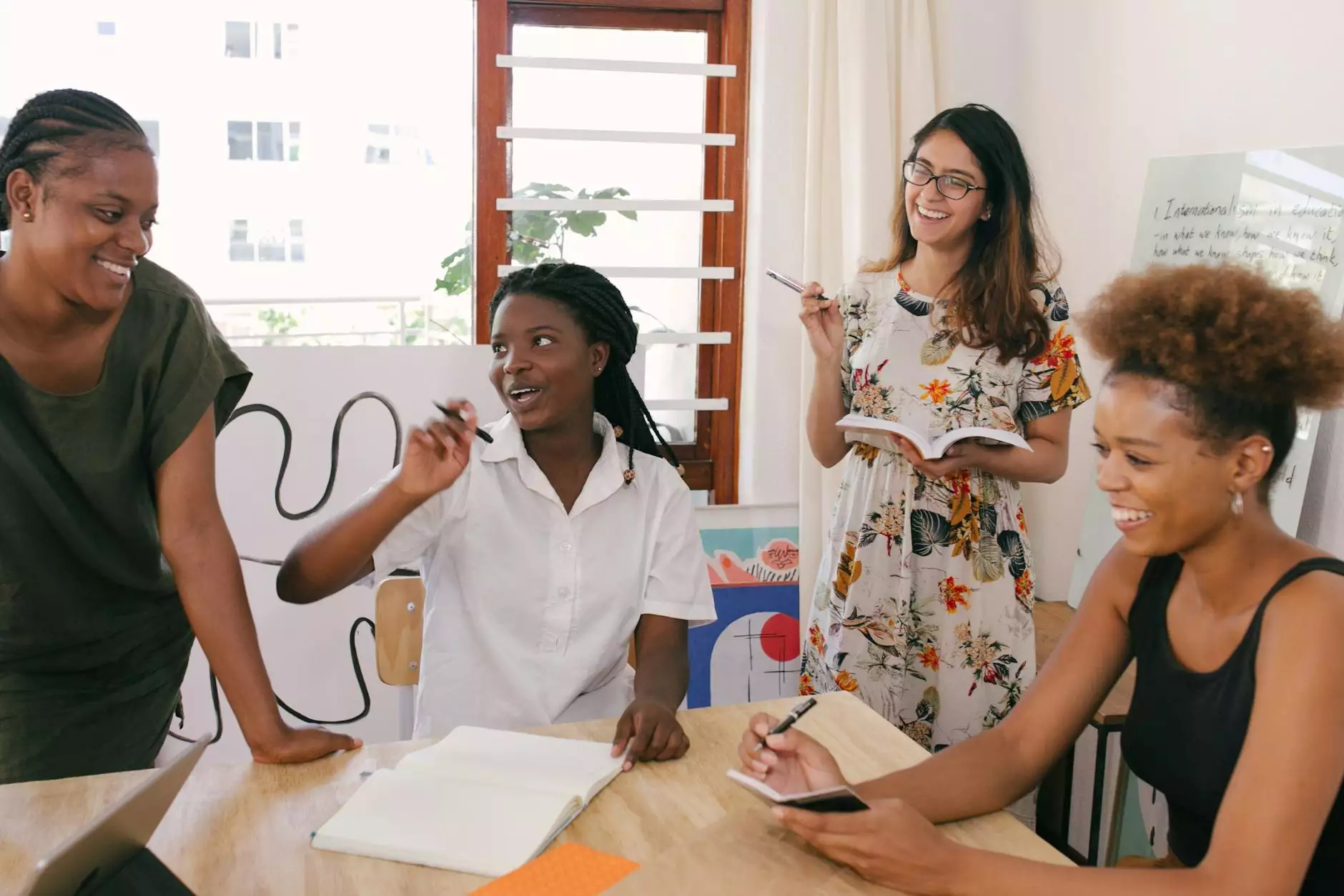 Welcome to Alan's Creative, a prominent name in the realm of business and consumer services, specializing in website development. We understand the critical importance of cultivating a company culture that not only attracts top talent but also propels our business towards success. In this comprehensive guide, we will uncover the four key elements that contribute to building a truly recruiting-worthy company culture.
1. Clear Vision and Values
A successful recruitment process starts with establishing a clear vision and defining core values that resonate with both the organization and potential candidates. At Alan's Creative, we firmly believe in fostering an inclusive and innovative environment that encourages teamwork, creativity, and continuous growth. Our core values of transparency, accountability, and excellence drive our daily operations.
By clearly communicating our vision and values, we create an authentic and attractive proposition for talented professionals seeking to be part of a forward-thinking, purpose-driven organization. This clarity not only appeals to job seekers but also acts as a magnet for individuals with aligned values, ensuring a harmonious and synergistic work culture.
2. Nurturing Leadership
Strong leadership is instrumental in nurturing a recruiting-worthy company culture. At Alan's Creative, our leaders lead by example, empowering and inspiring their teams to reach their full potential. By fostering a culture of transparency and regular communication, we ensure that every team member feels valued and heard, fostering a sense of belonging and trust.
Our leaders prioritize mentorship and professional development, creating opportunities for growth and advancement within the organization. By investing in our employees' success, we fuel a motivated and engaged workforce ready to tackle new challenges and exceed expectations.
3. Focus on Employee Well-being
Alan's Creative strongly believes in the holistic well-being of our team, understanding that a healthy work-life balance contributes to overall job satisfaction and productivity. We strive to create an environment that supports employee well-being through various initiatives.
From flexible work hours and remote work options to wellness programs and regular team-building activities, we prioritize the mental, emotional, and physical health of our employees. By encouraging a healthy work-life integration, we foster a motivated and resilient workforce, ready to take on new projects and collaborate effectively.
4. Recognition and Rewards
We firmly believe in recognizing and rewarding exceptional contributions and achievements. At Alan's Creative, we have implemented a comprehensive recognition program that acknowledges stellar performance, innovative ideas, and significant milestones.
Our reward system goes beyond monetary incentives. We embrace a culture of appreciation, celebrating successes as a team and providing personalized recognition. By nurturing a culture of recognition, we foster a positive and motivating work environment, attracting ambitious individuals who seek acknowledgment and thrive in a supportive setting.
In summary, building a recruiting-worthy company culture requires well-defined vision and values, nurturing leadership, a focus on employee well-being, and a robust recognition and rewards program. At Alan's Creative, we have harnessed these four key elements to attract exceptional talent and create a thriving work environment.
For more information on how Alan's Creative can help you develop a business and consumer services website that aligns with your brand and corporate culture, please get in touch with our expert team today.