Essential PPC Metrics for Ecommerce Merchants
Sep 1, 2023
Blog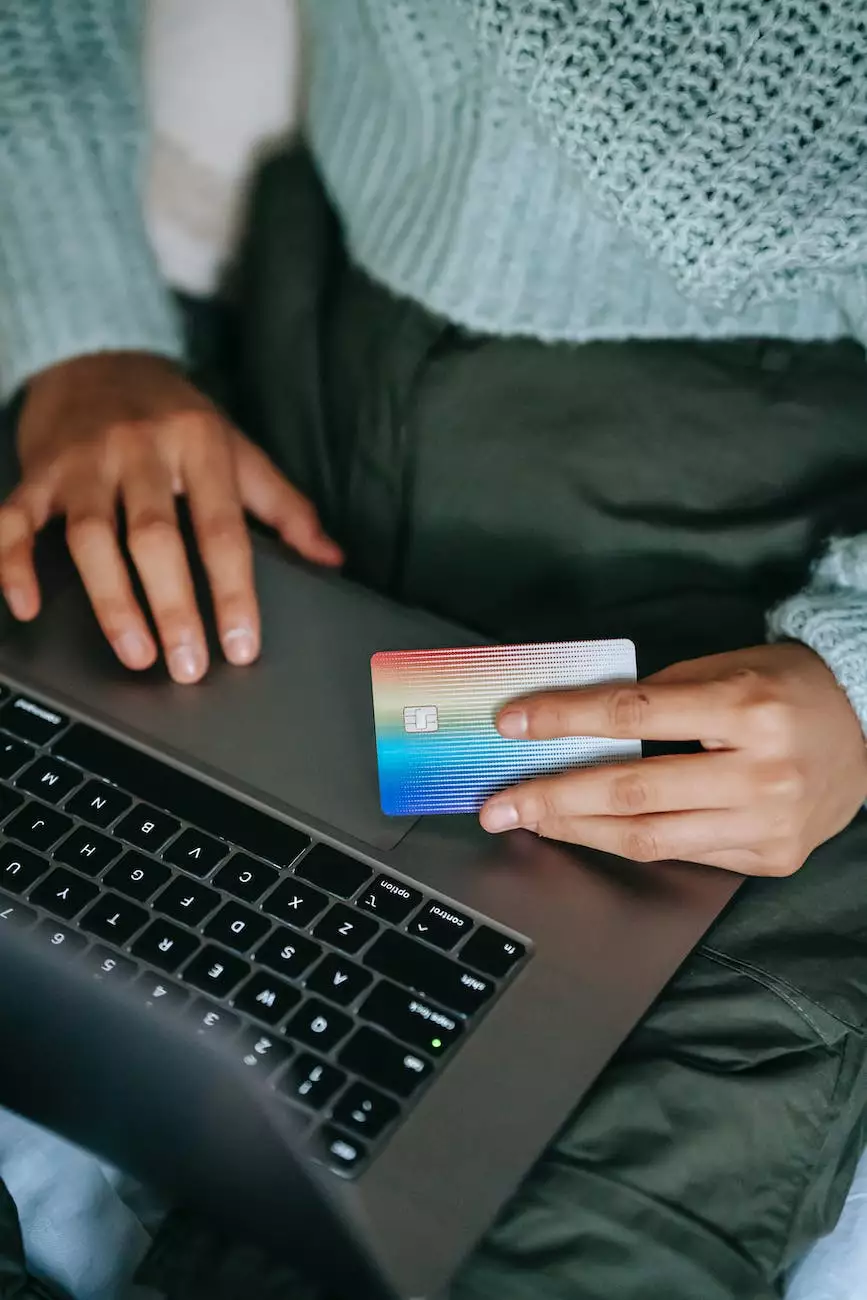 Welcome to Alan's Creative, your trusted partner in website development and business and consumer services. In this comprehensive guide, we will explore the essential pay-per-click (PPC) metrics that every ecommerce merchant should monitor and optimize. By understanding and leveraging these metrics effectively, you can significantly enhance the performance of your online advertising campaigns.
1. Click-Through Rate (CTR)
One of the most fundamental PPC metrics is the click-through rate (CTR). It represents the percentage of people who click on your ad after viewing it. A high CTR indicates that your ad copy is compelling and resonates with your target audience. To improve your CTR, focus on crafting engaging and relevant ad content and utilizing ad extensions that enhance visibility.
2. Conversion Rate (CR)
The conversion rate measures the percentage of visitors who take the desired action on your website, such as making a purchase or filling out a form. Monitoring your conversion rate is crucial to understanding the effectiveness of your PPC campaigns. To optimize your CR, ensure your landing pages are well-designed, relevant, and optimized for conversions. Test different variations and make data-driven decisions to improve your conversion rate.
3. Cost per Conversion (CPC)
The cost per conversion metric calculates how much you are spending, on average, for each conversion generated through your PPC campaigns. By keeping an eye on your CPC, you can manage your budget effectively and identify opportunities to reduce your advertising costs while maintaining a healthy conversion rate. Continuously refine your keywords, ad targeting, and bidding strategies to achieve a favorable CPC.
4. Return on Ad Spend (ROAS)
Return on Ad Spend (ROAS) quantifies the revenue generated as a result of your advertising expenditures. It is a vital metric that determines the profitability of your PPC campaigns. To maximize your ROAS, optimize your ad messaging, choose the right keywords that align with your target audience's intent, and regularly analyze your campaign performance to reallocate budgets to top-performing ads.
5. Quality Score
Google assigns a quality score to your ads based on their relevance, expected click-through rate, and landing page experience. A higher quality score results in lower costs and better ad positions. Achieving a high quality score involves maintaining well-structured campaigns, relevant keywords, and landing pages that match the intent of the search query.
6. Average Position
The average position metric shows where your ads typically appear on the search engine results page. Aim for a higher average position to increase visibility and attract more clicks. However, it's essential to strike a balance between position and cost to achieve optimal results. Monitor your average position and adjust your bidding strategy accordingly to ensure your ads are consistently in a favorable position.
7. Return on Investment (ROI)
Return on investment (ROI) evaluates the profitability of your PPC campaigns by comparing the revenue generated to your advertising costs. To improve your ROI, focus on targeting the right keywords, optimizing your landing pages, and continually testing and refining your ad copy and creative elements. Regularly review and analyze your campaign performance to identify areas where you can achieve a higher return on investment.
8. Click Fraud Rate
Click fraud refers to the malicious or illegitimate clicking on your PPC ads with the intent to drain your advertising budget or disrupt your campaign. Monitoring your click fraud rate is essential to protect your investment and ensure that you're driving genuine traffic and potential customers to your website. Utilize click fraud detection tools and take necessary precautions to mitigate the impact of click fraud on your PPC campaigns.
9. Cost Per Click (CPC)
The cost per click (CPC) represents the amount you pay for each click on your PPC ads. It directly impacts the overall cost of your campaigns. To optimize your CPC, continuously refine your keyword targeting, improve your quality score, and test different ad formats to find the most cost-effective strategies. Keep track of your CPC trends and adjust your bidding strategies accordingly.
10. Lifetime Value (LTV)
The lifetime value (LTV) metric calculates the revenue a customer is expected to generate over their entire engagement with your business. Understanding the LTV of your customers helps you determine how much you can afford to spend on acquiring new customers through PPC advertising. By aligning your PPC campaigns with the LTV of your target customers, you can optimize your advertising budgets and maximize your long-term revenue.
Conclusion
In this guide, we have delved into the essential PPC metrics that ecommerce merchants must track and optimize. By focusing on key metrics such as CTR, CR, CPC, ROAS, Quality Score, Average Position, ROI, Click Fraud Rate, CPC, and LTV, you can make informed decisions to enhance the performance and profitability of your PPC campaigns. As a business and consumer services provider specializing in website development, Alan's Creative is committed to helping you achieve outstanding results in your online advertising efforts. Contact us today to leverage our expertise and take your PPC campaigns to new heights!