Facebook Attribution: How It Works
May 23, 2021
Blog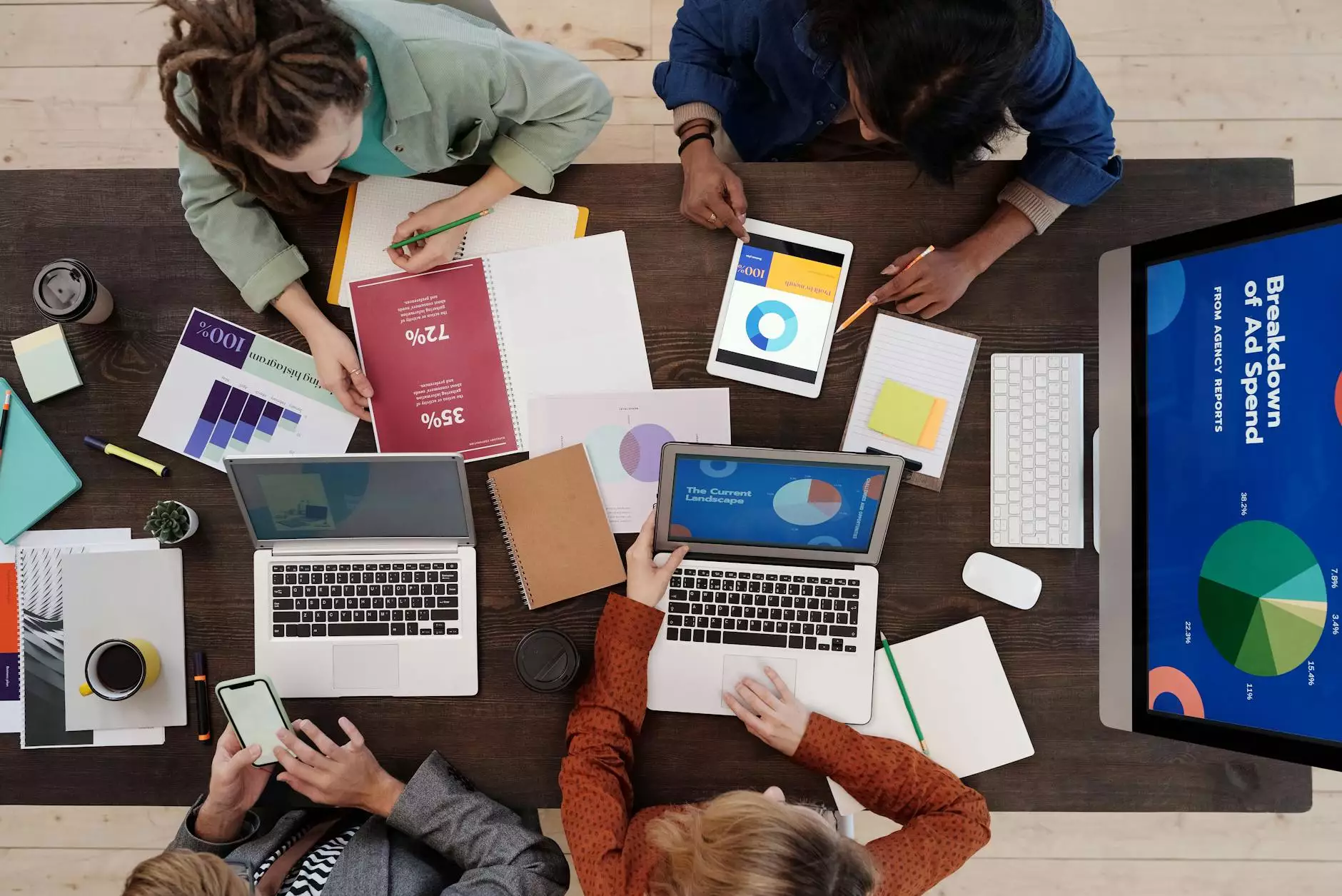 Thank you for visiting Alan's Creative, your go-to source for high-end website development and SEO services in the business and consumer services industry. In this article, we will explore the intricacies of Facebook Attribution, its functionality, and how it can be leveraged to benefit your business.
The Importance of Facebook Attribution
For businesses operating in the digital age, understanding the effectiveness of your marketing efforts is crucial to making informed decisions and driving growth. This is where Facebook Attribution comes into play. Facebook Attribution is a powerful tool that allows businesses to analyze and measure the impact of their Facebook ads across multiple touchpoints, giving you valuable insights into the customer journey.
How Does Facebook Attribution Work?
Facebook Attribution works by tracking and assigning credit to various touchpoints that contribute to a customer's conversion journey. It utilizes advanced machine learning algorithms to determine the most effective channels, campaigns, and ads that lead to desired actions, such as purchases or sign-ups.
Through its integration with Facebook Pixel, Facebook Attribution can collect and analyze data across devices and platforms, providing a comprehensive view of your marketing efforts. It considers various factors, such as impressions, clicks, and conversions, to attribute credit to each touchpoint in the customer journey.
Benefits of Facebook Attribution
Implementing Facebook Attribution can bring several benefits to your business:
Comprehensive Insights: Gain a holistic understanding of the customer journey, allowing you to optimize your marketing strategy.
Data-Driven Decisions: Make informed decisions by leveraging accurate and reliable attribution data.
Improved Campaign Optimization: Identify high-performing campaigns and allocate budget to the most effective channels.
Enhanced Ad Targeting: Fine-tune your ad targeting based on attribution insights to reach the right audience at the right time.
Increased ROI: Maximize your return on investment by investing in the most impactful marketing efforts.
How to Implement Facebook Attribution
Getting started with Facebook Attribution is a straightforward process. Here are the steps to implement it:
Create a Facebook Business Manager account if you haven't already.
Set up Facebook Pixel on your website and ensure it is properly implemented.
Access the Facebook Attribution tool through your Business Manager account.
Configure the attribution settings based on your business objectives and preferences.
Once Facebook Attribution is set up and running, it will start collecting and analyzing data to provide you with valuable insights.
Best Practices for Facebook Attribution
To make the most of Facebook Attribution, consider these best practices:
Define Clear Goals: Establish specific objectives and key performance indicators (KPIs) to track and measure the success of your campaigns accurately.
Regularly Review and Optimize: Continuously monitor and analyze your attribution data to identify trends, opportunities, and areas for improvement.
Combine with Other Analytics Tools: Integrate Facebook Attribution data with other analytics tools to get a comprehensive understanding of your marketing performance.
Test and Iterate: Experiment with different ad formats, targeting options, and messaging to find the optimal combination for maximum impact.
Choose Alan's Creative for Expert Website Development and SEO Services
At Alan's Creative, we specialize in delivering exceptional website development and SEO services to businesses in the business and consumer services industry. Our team of highly proficient experts is well-versed in leveraging tools like Facebook Attribution to enhance your digital marketing efforts.
In addition to our expertise in website development and SEO, we prioritize customer satisfaction and aim to exceed your expectations in every project we undertake. We understand the unique challenges and opportunities in the business and consumer services industry, allowing us to deliver tailor-made solutions that drive tangible results.
Partner with Alan's Creative today and take your online presence to new heights. Contact us now to schedule a consultation and discuss how our services can help you achieve your business goals.