4 Foolproof Ways to Sell More Merch at Your Shows
Sep 11, 2023
Blog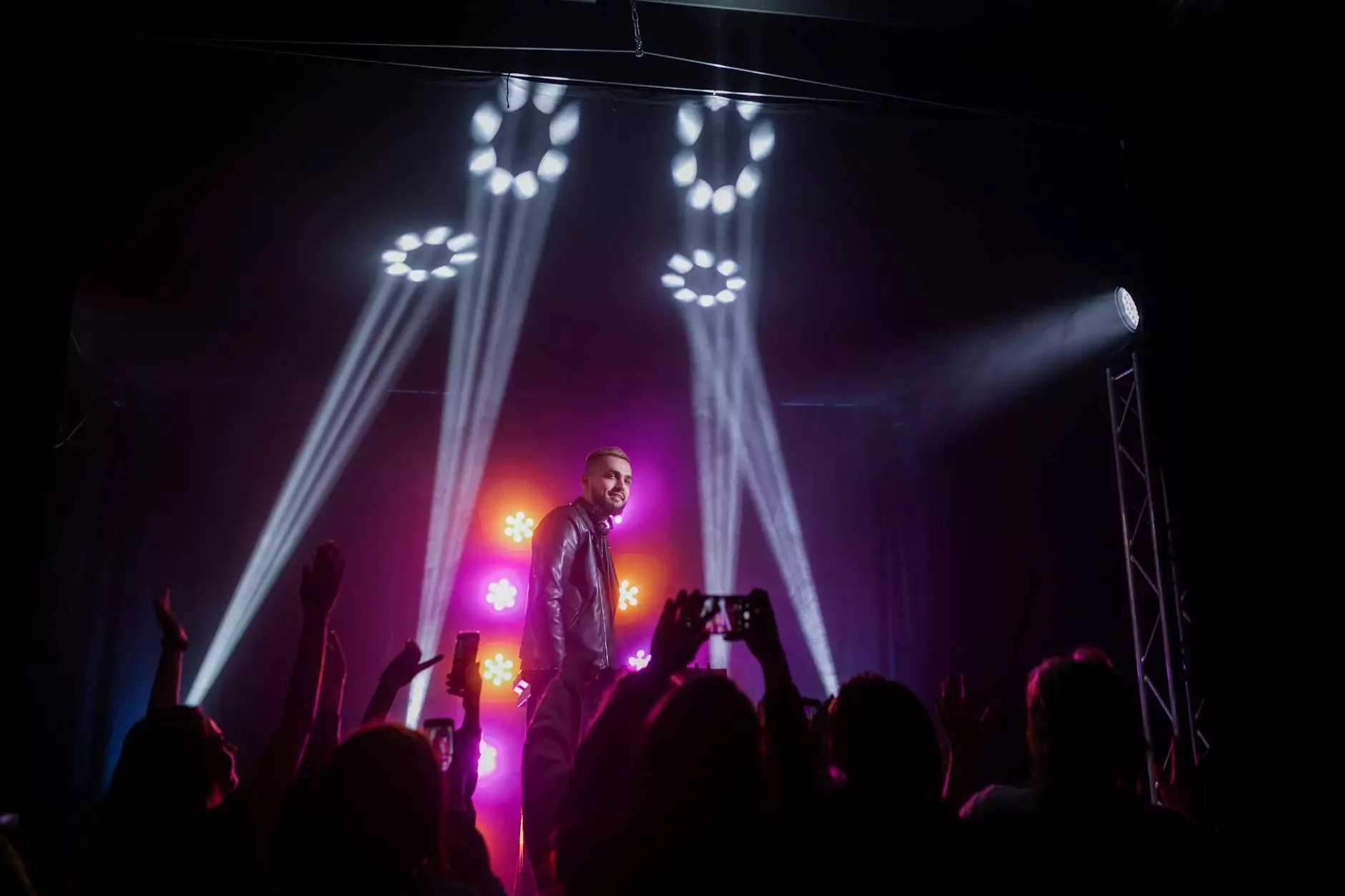 Welcome to Alan's Creative, your go-to resource for all things related to website development and business services. In this post, we'll share four foolproof ways to sell more merchandise at your shows, helping you boost revenue and create a memorable brand experience for your fans.
1. Create Eye-Catching Merchandise
When it comes to selling merchandise at your shows, first impressions matter. Design and create high-quality, eye-catching items that reflect your brand's identity and resonate with your target audience. From t-shirts and hoodies to hats and accessories, make sure your merchandise stands out from the crowd.
Consider collaborating with local artists or designers to bring unique and visually appealing designs to your products. This not only adds a touch of exclusivity but also helps support the local creative community.
2. Offer Limited Edition and Exclusives
One effective way to increase demand for your merchandise is by offering limited edition items and exclusives. Create a sense of urgency among your fans by promoting merchandise that is only available at your shows or for a limited time.
Consider releasing special merchandise tied to specific shows or events. For example, you could create custom designs inspired by the venue or city you're performing in. This creates a powerful connection with your audience and gives them a unique piece of memorabilia.
3. Provide Bundles and Discounts
Incentivize your fans to purchase more merchandise by offering bundled deals and discounts. Create packages that combine multiple items at a reduced price, encouraging fans to buy more than they originally planned.
Additionally, consider offering exclusive discounts to fans who purchase merchandise at your shows. This not only rewards their support but also encourages them to buy on the spot, rather than waiting to make a purchase online. Make sure to promote these offers through your website, social media platforms, and email newsletters to maximize their reach.
4. Enhance the In-Show Experience
Your merchandise can become an integral part of the overall show experience, so make sure to integrate it seamlessly into your performance. Mention and showcase your merchandise during breaks, interact with fans at your merchandise booth, and create opportunities for fans to take pictures with your merchandise.
Consider hosting meet-and-greets or autograph sessions where fans can not only meet you but also purchase personalized and signed merchandise. This adds value to the items and creates a memorable experience for your fans, increasing the likelihood of them becoming repeat customers.
Remember, selling merchandise is not just about making a quick sale. It's about building a stronger connection with your fans, enhancing their overall experience, and creating a lasting impression. By following these four foolproof ways, you'll be well on your way to increasing merchandise sales at your shows and cultivating a loyal fanbase.
At Alan's Creative, we understand the importance of effective merchandising and brand engagement. Our team of experts can help you develop a comprehensive strategy to maximize your merch sales and elevate your overall brand presence. Contact us today to learn more about our business and consumer services in website development.