Passanante's Home Food Services
Oct 1, 2019
Page Titles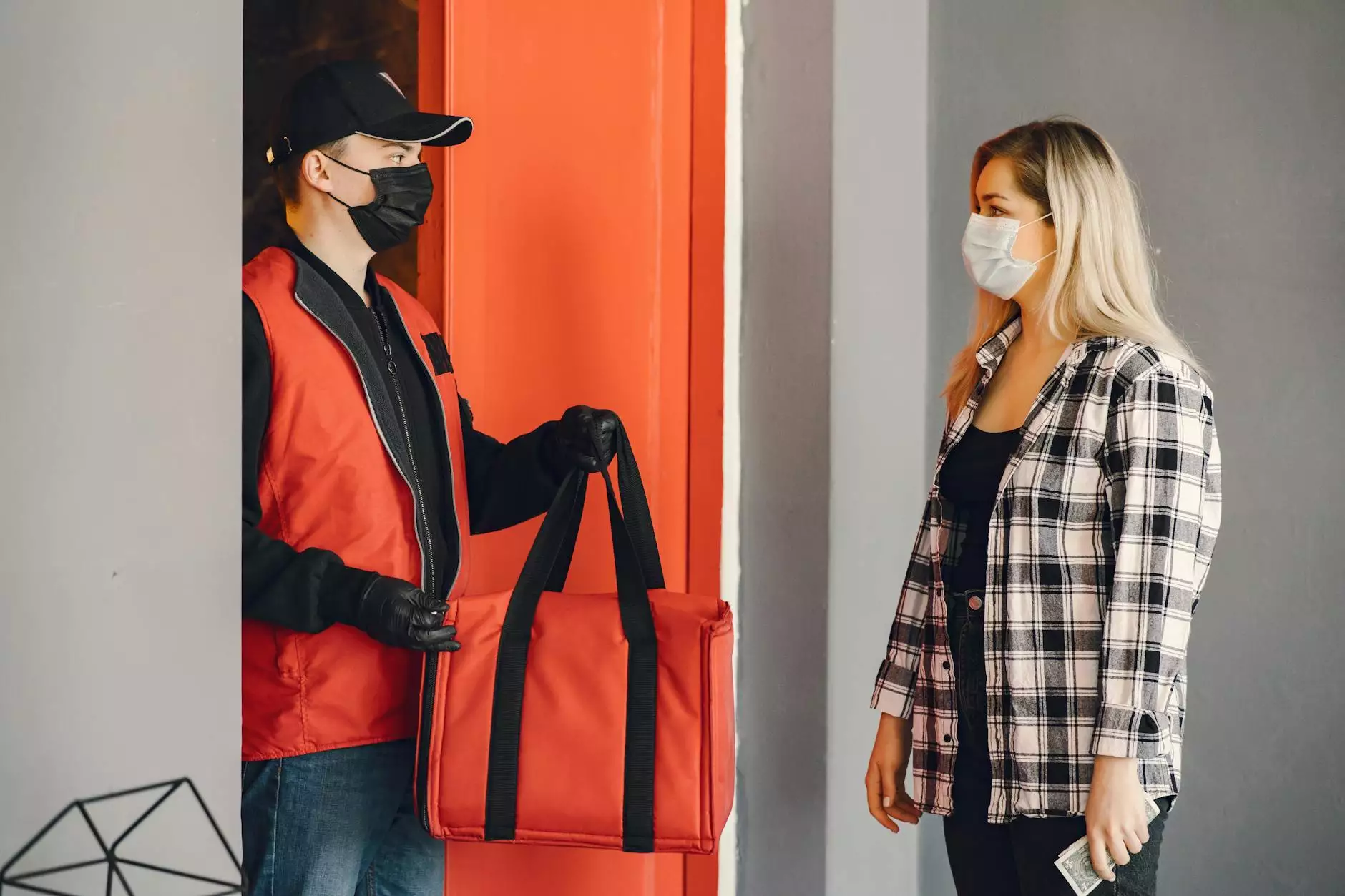 Introduction
Welcome to Passanante's Home Food Services, your premier provider of high-quality home food delivery solutions. At Alan's Creative, we understand the importance of finding a reliable and convenient food service that caters to your unique dietary needs. With our extensive experience in website development for business and consumer services, we have created a user-friendly platform to connect you to Passanante's Home Food Services. Explore our wide range of delicious and nutritious food options to enhance your lifestyle and save precious time.
About Passanante's Home Food Services
Passanante's Home Food Services has been in the industry for over 100 years, delivering fresh and healthy food products to households across the nation. Their commitment to quality, convenience, and customer satisfaction sets them apart from other home food delivery services. As a family-owned and operated business, they understand the importance of providing nutritious meals for families and individuals with busy lifestyles.
Why Choose Passanante's Home Food Services?
Passanante's Home Food Services offers a range of benefits that make them stand out from the competition:
Quality Assurance: Passanante's only sources the highest quality ingredients to ensure that you and your family receive the healthy and delicious meals you deserve.
Convenience: Their website allows you to easily browse through their extensive menu options and place orders according to your preferences and dietary needs.
Customization: Passanante's understands that every customer is unique. They offer customizable meal plans, allowing you to select the dishes that best suit your tastes and dietary requirements.
Home Delivery: Sit back and relax while Passanante's delivers your food directly to your home. No more grocery shopping or meal preparation stress!
Exceptional Customer Service: Passanante's team of professionals is dedicated to ensuring customer satisfaction. If you have any questions or concerns, they are always ready to assist you.
Commitment to Sustainability: Passanante's Home Food Services is committed to sustainable farming practices and providing eco-friendly packaging options.
Delicious and Nutritious Food Options
Passanante's Home Food Services offers a diverse menu to cater to various dietary preferences:
Organic and Locally Sourced Ingredients
Passanante's partners with local farmers to bring you the freshest organic produce and support the local community. Their commitment to sourcing locally reduces environmental impact and ensures the best quality ingredients in every meal.
Meat and Seafood Selection
From succulent steaks and roasts to tender chicken and seafood, Passanante's provides a wide selection of premium proteins. All meat and seafood products undergo strict quality control measures to guarantee optimal taste and freshness.
Vegetarian and Vegan Options
Passanante's acknowledges the growing demand for plant-based meals. They offer an assortment of vegetarian and vegan dishes made with wholesome ingredients that do not compromise on flavor.
Gluten-Free and Allergy-Friendly Choices
Passanante's is committed to inclusivity and offers a range of gluten-free and allergy-friendly options. Whether you have dietary restrictions or simply want to explore new flavors, Passanante's has something for everyone.
Saving Time and Enhancing Your Lifestyle
We understand that in today's fast-paced world, time is of the essence. Passanante's Home Food Services allows you to reclaim valuable time spent on grocery shopping, meal planning, and cooking. With their convenient home delivery service, you can enjoy delicious, chef-prepared meals without the hassle. Imagine extra hours to spend with loved ones or pursue your passions while maintaining a healthy and balanced lifestyle.
Contact Alan's Creative for Professional Website Development Solutions
If you are a business or consumer service looking for top-notch website development, look no further than Alan's Creative. Our team of experts specializes in creating visually appealing, user-friendly, and search engine optimized websites. We understand the importance of driving your business forward and standing out from the competition. Contact us today to discuss your website development needs and experience exceptional results!