MANDATORY UPGRADE - Google Analytics 4 (GA4)
Sep 20, 2022
Pages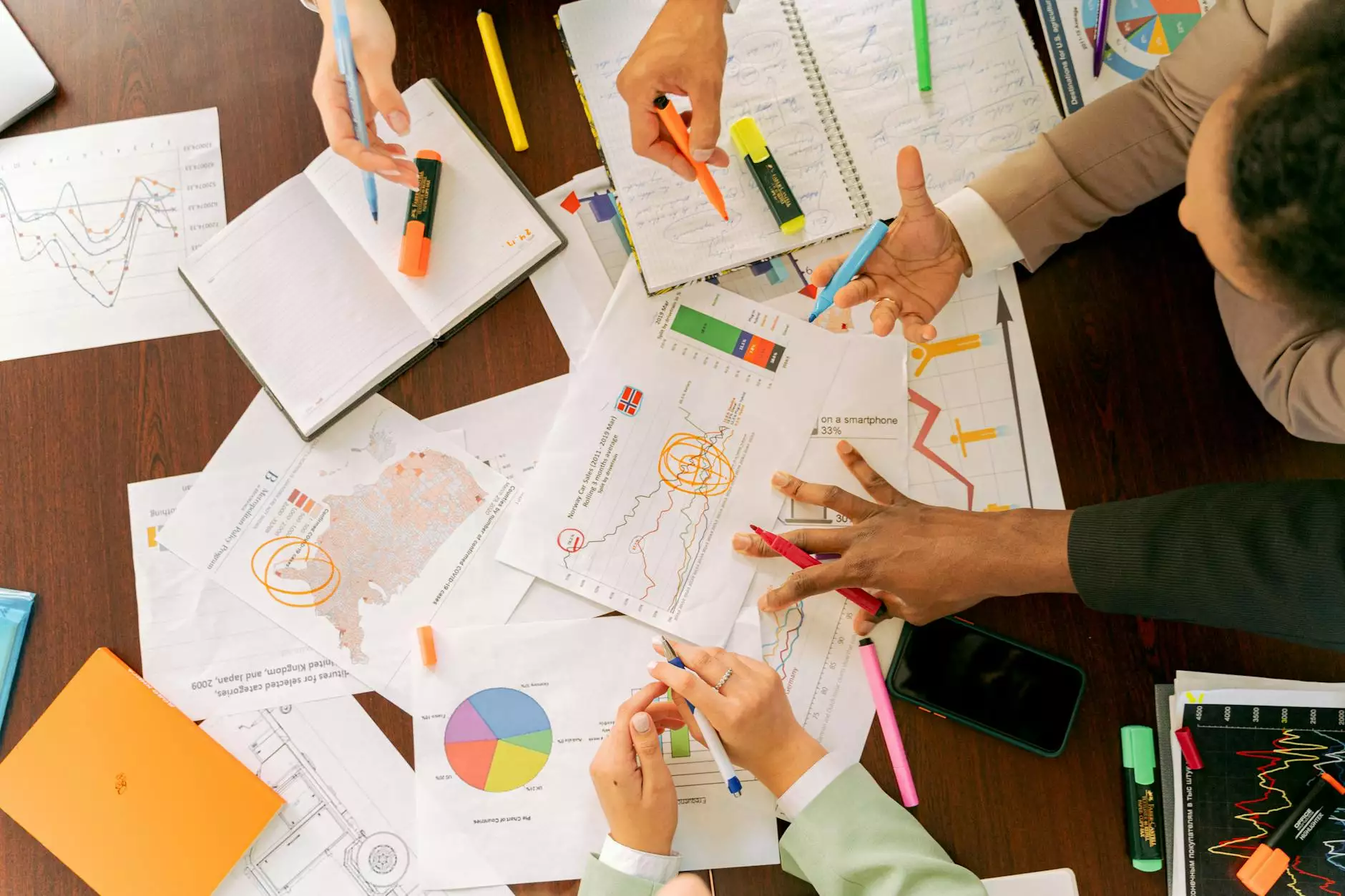 Welcome to Alan's Creative - Your Trusted Website Development Partner
Alan's Creative is a reputable and renowned website development company specializing in providing top-notch services to businesses across different industries. As a leading player in the Business and Consumer Services sector, we understand the importance of utilizing advanced tools and technologies to monitor and optimize website performance. This is why we strongly recommend the mandatory upgrade to Google Analytics 4 (GA4) for all our valued clients.
Why Upgrade to Google Analytics 4 (GA4)?
Google Analytics 4 (GA4) is the latest version of the popular web analytics tool offered by Google. It brings a wide range of advantages and advanced features to help you gain valuable insights into your website's performance and visitor behavior. By upgrading to GA4, you can:
Access Enhanced Data Insights: GA4 provides a more comprehensive and detailed view of your website data, enabling you to understand user interactions, customer journeys, and key conversion metrics like never before. This actionable data allows you to make informed decisions to improve your website's performance.
Unlock Advanced Tracking Capabilities: GA4 introduces enhanced tracking capabilities that adapt to the evolving digital landscape. This includes cross-platform tracking, which enables you to gain a holistic view of user interactions across multiple devices and channels, including mobile apps and websites.
Benefit from Machine Learning: GA4 incorporates machine learning models to automatically analyze and uncover valuable insights from your website data. This empowers you to identify trends, predict user behavior, and create personalized experiences for your audience.
Streamline Data Collection: With GA4, the data collection process has been streamlined, ensuring accurate and reliable reporting. It simplifies the implementation process and requires minimal code modifications, saving you time and effort.
Stay Ahead of the Digital Curve: By embracing the latest version of Google Analytics, you position your business at the forefront of digital analytics innovation. This proactive approach allows you to adapt to changing market dynamics, customer preferences, and technological advancements, giving you a competitive edge.
The Cost of Google Analytics 4 (GA4) Setup
Understanding the cost associated with implementing Google Analytics 4 (GA4) is an essential aspect of your decision-making process. At Alan's Creative, we offer competitive pricing options tailored to meet your specific business needs. Our team of experts will work closely with you to ensure a smooth transition to GA4, providing comprehensive support and assistance throughout the setup process.
While the precise cost of GA4 setup can vary depending on the complexity of your website and specific requirements, our dedicated professionals will provide transparent pricing details and offer cost-effective solutions to maximize the value you gain from GA4 analytics.
Partner with Alan's Creative for Seamless GA4 Integration
As a business owner or marketer, you need a reliable partner who understands your unique needs and delivers exceptional results. Alan's Creative has a proven track record of excellence in website development and analytics, making us the ideal choice to guide you through the GA4 transition.
Our team of highly skilled professionals is well-versed in the latest digital trends, including GA4 implementation and optimization. We are committed to delivering remarkable experiences and results that exceed your expectations.
When you choose Alan's Creative as your trusted website development partner, you benefit from:
Expert Guidance: Our experienced professionals will guide you through the entire GA4 implementation and setup process, ensuring a seamless transition without any disruptions to your website's performance.
Customized Solutions: We understand that every business is unique. Our team will tailor GA4 to align with your specific goals, optimizing your website's analytics for maximum impact.
Comprehensive Support: From initial strategy development to ongoing monitoring and reporting, we provide comprehensive support to help you make the most of GA4 analytics. Our proactive approach ensures your continuous success.
Data-driven Insights: With our expertise in data analysis and interpretation, we unlock the power of GA4 to provide valuable insights into user behavior, website performance, and marketing campaigns. This empowers you to make data-driven decisions for sustainable growth.
Exceptional Results: At Alan's Creative, we are committed to delivering exceptional results that drive your business forward. Our passion for excellence and customer satisfaction sets us apart as your preferred website development partner.
Contact Alan's Creative for GA4 Upgrade Today
If you're ready to take your website analytics to the next level and unlock the full potential of Google Analytics 4 (GA4), don't hesitate to contact Alan's Creative. Our team of experts is eager to assist you in making a seamless transition and reaping the numerous benefits of GA4 analytics.
Reach out to Alan's Creative today and let us supercharge your website's performance and drive your business towards continued success!