Consortium Blockchain Development
Sep 18, 2023
Pages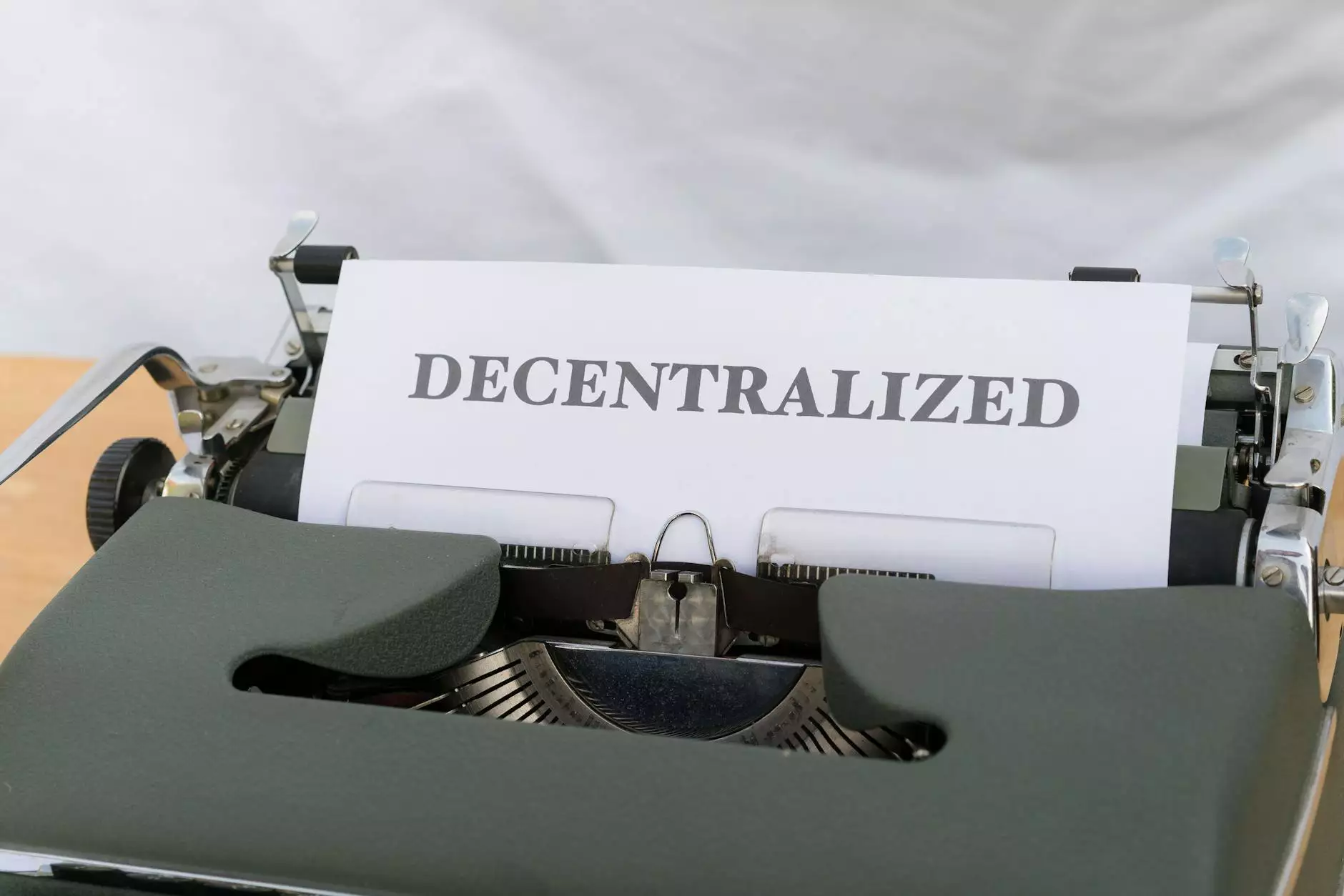 What is a Consortium Blockchain?
A consortium blockchain is a type of blockchain network where multiple organizations collaborate to establish a decentralized and secure environment. It enables these organizations to work together while maintaining data privacy and control. Consortium blockchains are particularly useful for industries such as finance, supply chain, healthcare, and more.
The Power of Consortium Blockchains
Consortium blockchains offer numerous benefits to businesses and organizations. By leveraging the power of blockchain technology, they enable secure and transparent transactions, reduce fraud, increase operational efficiency, and enhance trust among participating parties.
Why Choose Alan's Creative for Consortium Blockchain Development?
Alan's Creative is a leading provider of website development services, specializing in consortium blockchain projects. We understand the unique challenges and requirements of consortium blockchains and have the expertise to deliver exceptional solutions tailored to your specific needs.
Our Expertise
Our team of highly skilled developers has extensive experience in developing consortium blockchains for various industries. We keep ourselves updated with the latest advancements in blockchain technology, ensuring that our clients receive cutting-edge solutions.
Customized Solutions
We believe that every project is unique, and tailoring our services to meet your specific requirements is our top priority. We work closely with you to understand your needs, goals, and challenges to provide customized consortium blockchain development solutions.
Scalability and Security
At Alan's Creative, we prioritize scalability and security in every project we undertake. We design and develop consortium blockchains that can handle large-scale operations while maintaining the highest level of data security and integrity.
Collaborative Approach
We believe in collaboration and transparency. Throughout the development process, we maintain open lines of communication, ensuring that you are involved in every decision-making stage. Your feedback and inputs are valuable to us, and we strive to deliver solutions that exceed your expectations.
Our Consortium Blockchain Development Process
Discovery and Requirement Gathering: We begin by thoroughly understanding your business, industry, and specific requirements.
Design and Architecture: Our expert team creates a comprehensive design and architecture plan for your consortium blockchain.
Development and Testing: We develop the consortium blockchain with utmost precision and conduct rigorous testing to ensure its reliability and performance.
Implementation and Deployment: We seamlessly integrate the developed consortium blockchain into your existing infrastructure, ensuring a smooth deployment process.
Ongoing Support and Maintenance: Our services do not end with deployment. We provide continuous support and maintenance to ensure your consortium blockchain operates optimally.
Contact Us Today
If you're looking for professional and high-quality consortium blockchain development services, Alan's Creative is here to help. Our expertise in business and consumer services, specifically website development for blockchain projects, ensures that you receive top-notch solutions. Contact us today to discuss your needs and embark on a successful consortium blockchain journey.