How To Optimize Your Responsive Display Ads
Mar 21, 2023
Blog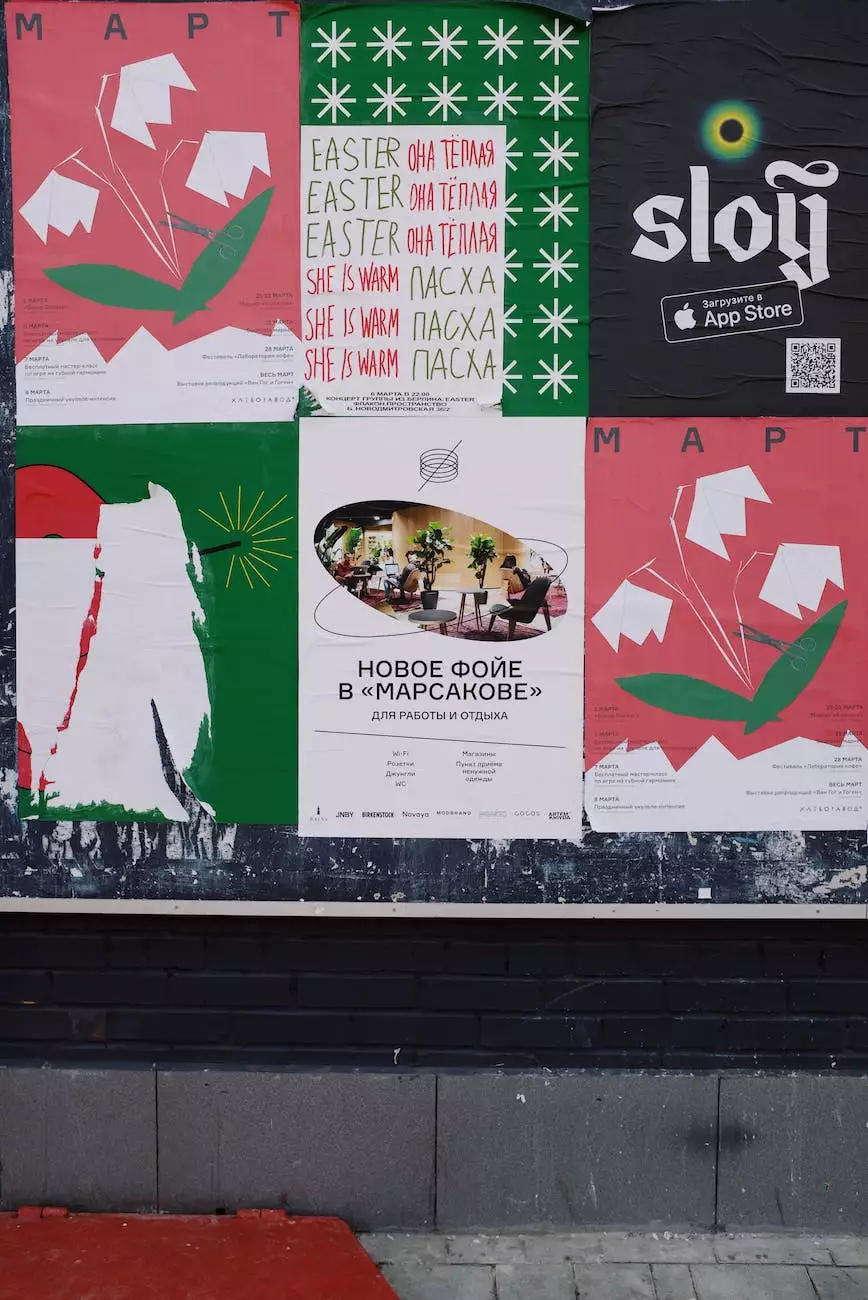 Introduction
Welcome to Alan's Creative, your trusted partner in website development and online advertising solutions. In this comprehensive guide, we will walk you through the process of optimizing your responsive display ads to maximize their performance and outrank your competitors in the digital landscape. By implementing the strategies and techniques discussed here, you will be able to drive more targeted traffic, increase conversions, and achieve your marketing goals.
Why Responsive Display Ads Matter
In today's ever-evolving digital ecosystem, it is crucial to have visually appealing and effective display ads that adapt to different screens and devices. Responsive display ads offer a dynamic and flexible solution that adjusts its appearance based on the available ad space. By creating responsive ads, you can ensure optimal user experience across various platforms, including desktop, mobile, and tablets.
Optimizing Your Responsive Display Ads
1. Understand Your Target Audience
Before diving into the optimization process, it is essential to have a clear understanding of your target audience. Research your audience demographics, interests, and online behavior to develop ads that resonate with them. By aligning your ad content with your audience's preferences and needs, you can maximize the effectiveness of your campaigns.
2. Craft Engaging Ad Copy
The ad copy is the heart of your responsive display ads. Use compelling language to grab the user's attention and entice them to take action. Highlight the unique selling points of your products or services and make it clear how they can benefit prospective customers. Incorporate relevant keywords naturally while ensuring your copy remains persuasive and engaging.
3. Leverage High-Quality Visuals
Incorporating visually appealing imagery is crucial to captivate users and encourage them to click on your ads. Use high-quality images and graphics that accurately represent your brand and offerings. Remember that emotions drive conversions, so aim for visuals that evoke positive feelings and resonate with your target audience.
4. Test Different Ad Variations
Don't limit yourself to a single ad variant. Run A/B tests with different headlines, descriptions, and visuals to identify what resonates best with your audience. Analyze the performance metrics and optimize your ads based on the data you gather. Continually refine your ad elements to achieve the best possible results.
5. Pay Attention to Ad Placement
Consider where your ads are being placed. Right placement can significantly impact your ad's visibility and performance. Analyze the performance data to identify the most effective ad placements and prioritize those areas for increased exposure. By strategically placing your ads, you can increase the likelihood of user engagement and conversions.
6. Implement Responsive Design Principles
Responsive design is the key to ensuring your ads look great on any device. Implement responsive design principles, such as fluid grids, scalable images, and media queries, to optimize your ads for various screen sizes and orientations. Test your ads on different devices to ensure a seamless and visually pleasing user experience.
7. Monitor and Analyze Performance
Regularly monitor and analyze the performance metrics of your ads to gain insights into their effectiveness. Identify areas where improvements can be made and make data-driven adjustments. By understanding the behaviors of your target audience, you can continuously optimize your ads to deliver better results.
Conclusion
Optimizing your responsive display ads is a continuous process that requires attention to detail, creativity, and data analysis. By following the strategies and techniques outlined in this guide, you can enhance your ad performance, increase conversions, and outrank your competitors in Google. Alan's Creative is here to support you throughout your journey, offering expert website development and digital marketing services tailored to your unique needs. Get in touch with us today to unlock your ads' full potential and achieve your business goals.