Paid Search Versus Paid Social: Which One is For Your Business
May 4, 2022
Blog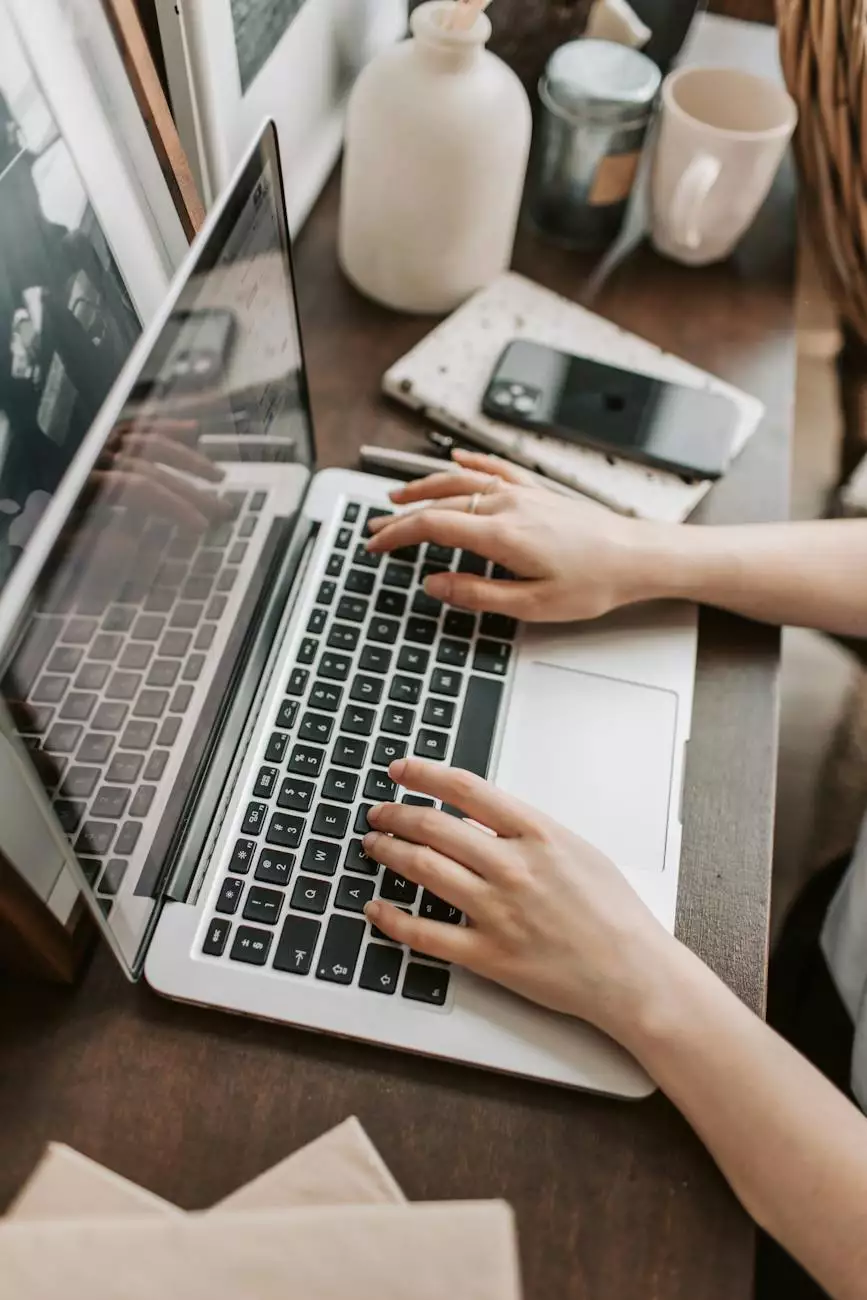 Are you a business in the Business and Consumer Services industry looking to maximize your online advertising efforts? In today's digital era, there are numerous channels available to reach your target audience effectively. Two popular options are paid search and paid social advertising, each with its own advantages and characteristics. In this article, we will explore the differences between these two strategies and help you determine which one is best suited for your business.
The Power of Paid Search Advertising
Paid search advertising, often referred to as pay-per-click (PPC) advertising, allows businesses to display their ads prominently on search engine results pages (SERPs). It involves bidding on specific keywords and creating compelling ads that are shown to users actively searching for relevant products or services.
One of the key benefits of paid search advertising is its immediate visibility. When your potential customers search for specific keywords related to your business, your ads have the potential to appear at the top of the search results. This prime placement enhances your brand's visibility and increases the likelihood of attracting highly relevant traffic to your website.
Moreover, paid search advertising provides granular control over your ad campaigns. You can set daily budgets, target specific geographic locations, and even schedule when your ads will be displayed. This level of customization allows you to optimize your advertising budget and focus on reaching your ideal customers effectively.
Unlocking the Potential of Paid Social Advertising
Paid social advertising, on the other hand, leverages the power of social media platforms to target specific audiences based on their demographic, interests, and behaviors. Platforms like Facebook, Instagram, Twitter, and LinkedIn offer sophisticated targeting capabilities that allow you to reach your ideal customers with precision.
Unlike paid search advertising, which targets users actively searching for specific keywords, paid social advertising allows businesses to reach potential customers who might not be actively looking for their products or services. By displaying ads in users' social media feeds, businesses have the opportunity to capture their attention and generate interest, potentially leading to conversions.
Furthermore, paid social advertising enables businesses to take advantage of the engagement opportunities offered by social media platforms. Users can like, share, and comment on your ads, helping to increase brand awareness and extend the reach of your message. This social interaction can also foster customer loyalty and drive repeat business.
Which One is Right for Your Business?
Choosing between paid search and paid social advertising ultimately depends on various factors, including your business goals, target audience, and available budget. To make an informed decision, consider the following:
1. Audience Intent:
If your target audience is actively searching for specific products or services, paid search advertising can provide excellent results. On the other hand, if you want to increase brand awareness or reach a wider audience, paid social advertising may be more suitable.
2. Ad Content and Format:
Consider the type of content and format that best showcases your offerings. Paid search allows for concise text ads with effective call-to-action statements, while paid social ads offer more visually engaging formats like images, videos, and carousels.
3. Budget Allocation:
Review your budget and determine how much you can allocate to advertising. Paid search advertising often requires a higher budget due to more competitive keyword bids, while paid social advertising can be more cost-effective for reaching a broader audience.
4. Tracking and Analytics:
Both paid search and paid social advertising provide robust tracking and analytics features to measure the performance of your campaigns. Consider which metrics are most important to your business and evaluate the platforms accordingly.
Partner with Alan's Creative for Effective Website Development
When it comes to maximizing your online advertising efforts, having a well-designed and user-friendly website is crucial. Alan's Creative specializes in professional website development for businesses in the Business and Consumer Services industry. With our expertise in creating visually appealing and functional websites, we can help enhance your online presence and improve user experience.
Whether you decide to invest in paid search or paid social advertising, having a strong online presence through an optimized website is essential. At Alan's Creative, we understand the importance of creating websites that not only look great but also drive conversions and support your overall marketing goals.
Ready to take your business to the next level? Contact Alan's Creative today to discuss your website development needs and explore how we can assist you in achieving your online advertising objectives.