How to Promote Your Small Business on Facebook
Aug 20, 2021
Blog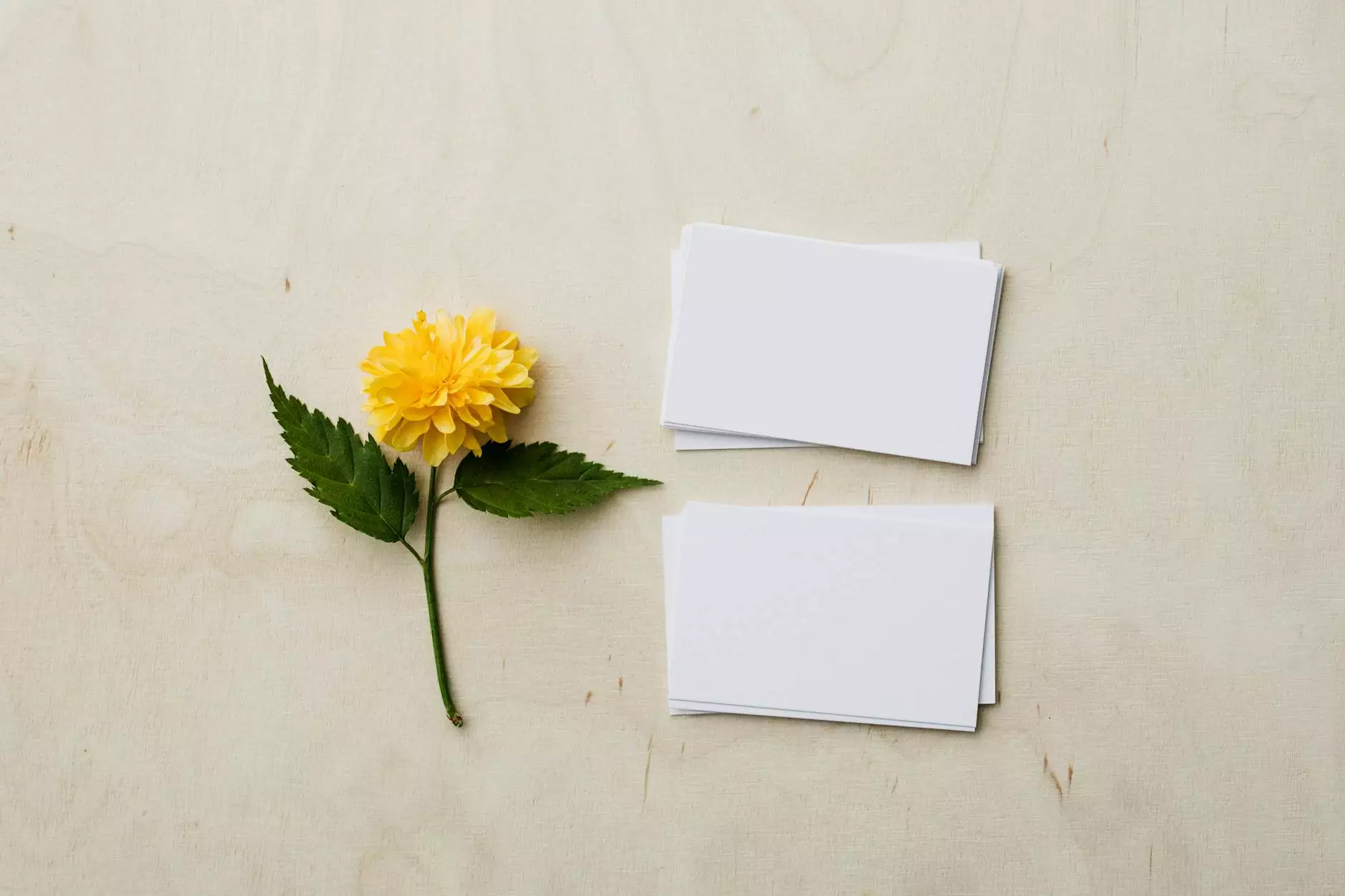 Welcome to Alan's Creative, a leading provider of website development services in the business and consumer services industry. In this comprehensive guide, we will explore effective strategies to promote your small business on Facebook, helping you increase brand visibility and reach your target audience effectively.
Why Promote Your Small Business on Facebook?
With over 2.8 billion monthly active users, Facebook offers immense opportunities for businesses to connect with potential customers and establish strong brand presence. Whether you're a budding entrepreneur or an established small business owner, leveraging Facebook's immense user base can significantly boost your online visibility.
1. Create a Compelling Facebook Business Page
Creating an engaging and professional Facebook Business page is the first step to promoting your small business on this popular social media platform. Ensure that your page is optimized and provides all relevant information about your business, including your website, contact details, and a compelling description that accurately represents your brand's value proposition.
2. Engage Your Audience with Relevant Content
Posting regular, high-quality content is crucial when it comes to engaging your Facebook audience. Utilize informative blog posts, visually appealing images, videos, and other multimedia elements to keep your audience interested and encourage them to interact with your brand. Remember to tailor your content to suit your target audience's preferences and align with your brand's messaging.
2.1 Utilize Eye-Catching Visuals
Visuals play a vital role in capturing the attention of Facebook users. Incorporate vibrant images, compelling infographics, and engaging videos in your posts to make them visually appealing and shareable. By creating visually stunning content, you can increase the chances of your posts being liked, commented on, and shared, ultimately expanding your brand's reach.
2.2 Craft Engaging and Informative Blog Posts
Writing informative and engaging blog posts related to your industry can establish you as an authority in your field. Share valuable insights, tips, and advice that resonate with your target audience. Use captivating headlines, subheadings, and bullet points to enhance readability. Additionally, optimize your blog posts with relevant keywords to boost search engine visibility.
3. Leverage Facebook Ads
Facebook Ads provide a highly effective way to reach your target audience and promote your small business. Utilize Facebook's advanced targeting options to define your audience based on demographics, interests, and behaviors. Craft compelling ad copy and choose visually appealing images to create ads that resonate with your target market. Regularly monitor and optimize your ads to maximize their effectiveness.
3.1 Set Clear Campaign Objectives
Before creating Facebook ads, it's crucial to define clear campaign objectives. Determine whether you aim to increase brand awareness, drive traffic to your website, or generate leads. This clarity will help you create targeted campaigns that effectively align with your business goals.
3.2 Utilize Remarketing Campaigns
Implement remarketing campaigns to re-engage users who have previously interacted with your brand. By targeting users who have already shown interest in your products or services, you can increase the likelihood of conversions. Create personalized ad messaging and offers to entice previous visitors to revisit your website and complete desired actions.
4. Collaborate with Influencers
Influencer marketing is a powerful tool when it comes to promoting your small business on Facebook. Identify influencers within your industry or niche who align with your brand's values and have a significant following. Collaborating with influencers can help you tap into their engaged audience and build trust and credibility for your brand.
4.1 Conduct Thorough Research
Before approaching influencers, conduct thorough research to ensure they are the right fit for your small business. Analyze their content, engagement levels, and audience demographics to gauge whether they align with your target market. Look for authentic influencers who genuinely resonate with their audience to maximize the impact of your collaboration.
4.2 Collaborate on Engaging Content
When partnering with influencers, focus on co-creating engaging and authentic content that appeals to their followers. This content can include product reviews, sponsored posts, or giveaways. By leveraging the influencers' expertise and reach, you can significantly expand your brand's visibility and drive traffic to your Facebook page and website.
5. Actively Engage with Your Audience
Building meaningful relationships and fostering engagement with your audience is vital for successful Facebook promotion. Respond to comments, messages, and reviews promptly, showing your commitment to customer satisfaction. Encourage discussions, pose questions, and create polls to facilitate conversation and improve brand perception.
5.1 Monitor and Respond to Feedback
Regularly monitor feedback from your Facebook audience and respond promptly. Address any concerns, questions, or negative reviews with a positive and helpful attitude. Building a reputation for excellent customer service on Facebook can significantly enhance your brand's credibility and encourage brand advocacy.
5.2 Encourage User-Generated Content
Engage your audience by encouraging them to generate content related to your brand. This can include customer testimonials, photos featuring your products or services, or creative user-generated content campaigns. User-generated content not only fosters a sense of community but also provides social proof that can influence potential customers positively.
Conclusion
Promoting your small business on Facebook can significantly enhance your brand visibility and help you reach a wider audience. By creating a compelling Facebook Business page, delivering valuable content, leveraging Facebook ads, collaborating with influencers, and actively engaging with your audience, you can establish a strong presence on this platform and drive meaningful results for your business.
At Alan's Creative, we specialize in website development and digital marketing services to help businesses thrive in the online world. Contact us today to learn how we can assist you in creating a compelling website and executing effective Facebook promotion strategies tailored to your small business's unique needs.