The Beginner's Guide to Facebook Custom Audiences
Mar 25, 2023
Blog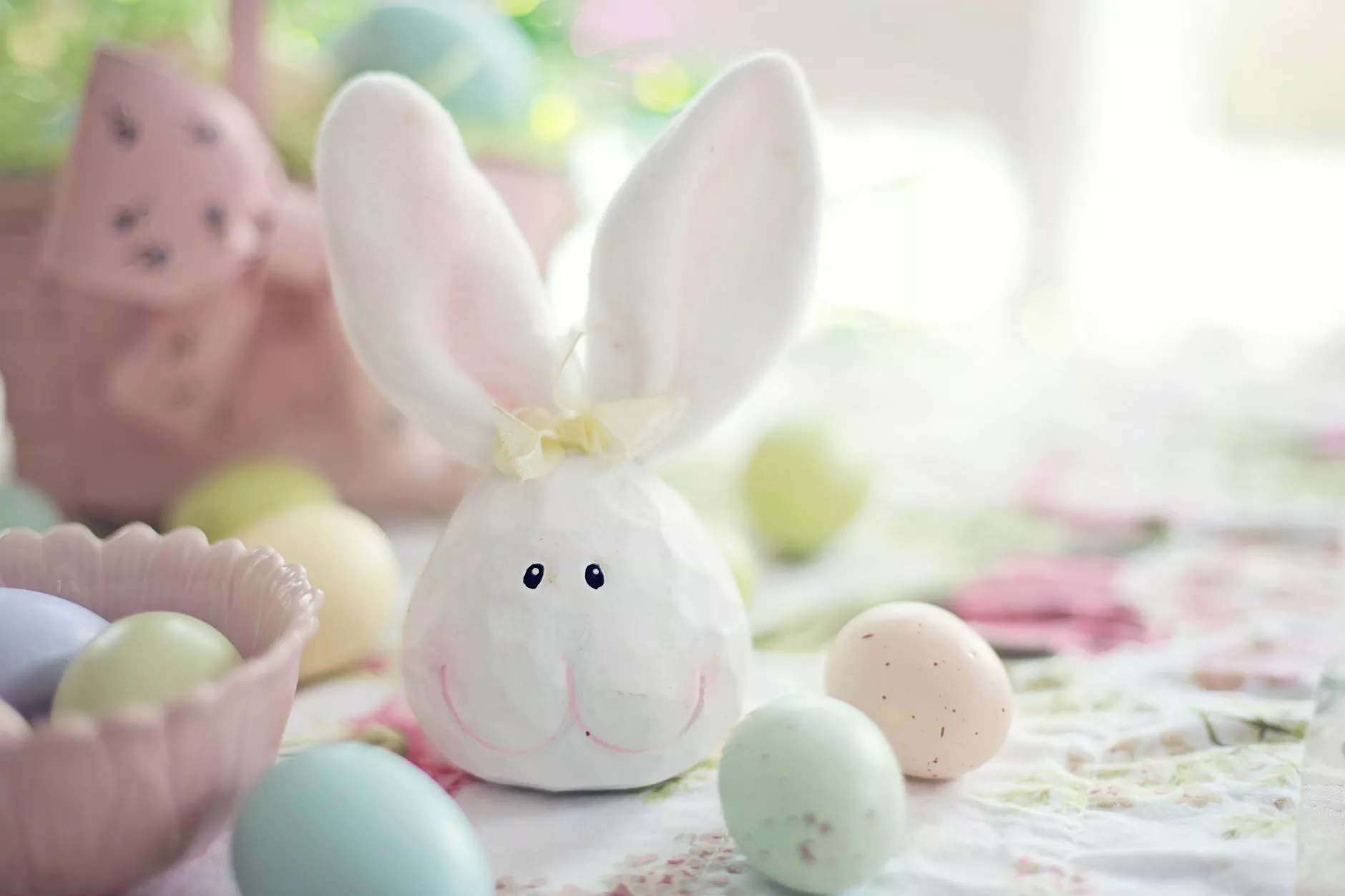 Introduction
Welcome to Alan's Creative's comprehensive Beginner's Guide to Facebook Custom Audiences. In this guide, we will explore the power of Facebook Custom Audiences and how it can revolutionize your digital marketing strategy. As a leading website development company in the business and consumer services industry, we understand the importance of effectively targeting your ideal audience to drive more traffic to your website. Let's dive in and uncover the secrets behind successful Facebook Custom Audiences implementation.
Chapter 1: Understanding Facebook Custom Audiences
In this chapter, we will provide a solid foundation by explaining what Facebook Custom Audiences are and how they work. Facebook Custom Audiences allow you to target specific groups of people based on various parameters such as demographics, interests, and online behavior. By harnessing the power of Facebook's vast user base, you can ensure that your message reaches your desired audience with precision.
1.1 Benefits of Using Facebook Custom Audiences
Facebook Custom Audiences offer numerous benefits for businesses and marketers. Firstly, it allows you to re-engage with your existing customers and website visitors, maximizing the chances of conversion. Secondly, it enables you to expand your reach by finding similar audiences to your current customer base. Lastly, it helps in personalizing your marketing campaigns, resulting in higher engagement and better ROI.
1.2 Creating and Managing Custom Audiences
Creating and managing your Facebook Custom Audiences is the key to success. This section will guide you through the process of creating custom audiences, setting up tracking pixels, and integrating them with your website and other marketing platforms. We will also cover best practices for segmenting your audience and optimizing your campaigns for maximum effectiveness.
Chapter 2: Advanced Techniques for Facebook Custom Audiences
In this chapter, we will delve deeper into advanced techniques that will take your Facebook Custom Audiences strategy to the next level. We will explore techniques such as lookalike audiences, engagement-based targeting, and using third-party data to enhance your audience segmentation. By mastering these advanced techniques, you can gain a competitive edge and achieve remarkable results.
2.1 Lookalike Audiences
Lookalike Audiences allow you to reach new potential customers who share similar characteristics with your existing audience. We will uncover the step-by-step process of creating and optimizing lookalike audiences, as well as strategies to ensure accurate targeting and higher conversions.
2.2 Engagement-based Targeting
Engagement-based targeting enables you to target users who have interacted with your content on Facebook. This section will explain how to leverage post engagements, video views, event responses, and more to build highly targeted custom audiences. By engaging with users who have already shown interest, you increase the likelihood of conversions and brand loyalty.
2.3 Third-Party Data Integration
Incorporating third-party data into your Facebook Custom Audiences can provide invaluable insights and enhance your targeting capabilities. We will discuss the process of integrating data from various sources, such as customer relationship management (CRM) systems, email lists, and data providers. By tapping into external data, you can create highly specific, high-converting audiences.
Chapter 3: Optimizing and Measuring Your Facebook Custom Audiences
In this chapter, we shift our focus towards optimization and measurement of your Facebook Custom Audiences campaigns. Without continuous monitoring and refinement, your campaigns may not yield the desired outcomes. This section will provide you with the necessary tools and techniques to optimize your campaigns, track their performance, and ultimately maximize your return on investment.
3.1 Testing and Iteration
Testing and iteration are crucial elements of any successful marketing strategy. We will guide you through the process of A/B testing your ad creatives, copy, and targeting options to identify the most effective combination. By constantly tweaking and improving your campaigns, you can stay ahead of the competition and achieve optimal results.
3.2 Tracking and Analytics
Tracking and analytics form the foundation of data-driven marketing. We will explore the various tracking options available to measure the performance of your Facebook Custom Audiences campaigns. From Facebook Pixel to conversion tracking, you will gain insights into your audience's behavior and optimize your campaigns accordingly.
Chapter 4: Success Stories and Expert Insights
In this final chapter, we showcase success stories and expert insights from businesses that have leveraged Facebook Custom Audiences to achieve remarkable results. Learn from industry leaders as they share their strategies, challenges, and triumphs in implementing Facebook Custom Audiences effectively. Gain inspiration and valuable insights to further refine your own campaigns.
4.1 Case Studies
Explore real-life case studies of businesses across different industries that have unlocked the true potential of Facebook Custom Audiences. From increased conversions to improved brand awareness, these success stories will fuel your motivation and inspire you to achieve similar, if not greater, results.
4.2 Expert Tips and Tricks
Discover expert tips and tricks from seasoned marketers who have mastered the art of Facebook Custom Audiences. Their insights will provide you with valuable shortcuts, strategies, and best practices that can save you time, resources, and headaches along your journey to Facebook advertising success.
Conclusion
As we conclude our Beginner's Guide to Facebook Custom Audiences, we hope you have gained a comprehensive understanding of this powerful marketing tool. By incorporating the strategies, techniques, and expert insights shared in this guide, you are well on your way to outranking your competitors and achieving remarkable results with Facebook Custom Audiences.
Remember, Facebook Custom Audiences are ever-evolving, and staying up to date with the latest trends and innovations is crucial for continued success. Keep experimenting, testing, and refining your campaigns to fully harness the power of Facebook's audience targeting capabilities. Good luck on your journey!