Meet The Team at Alan's Creative
Aug 2, 2022
Pages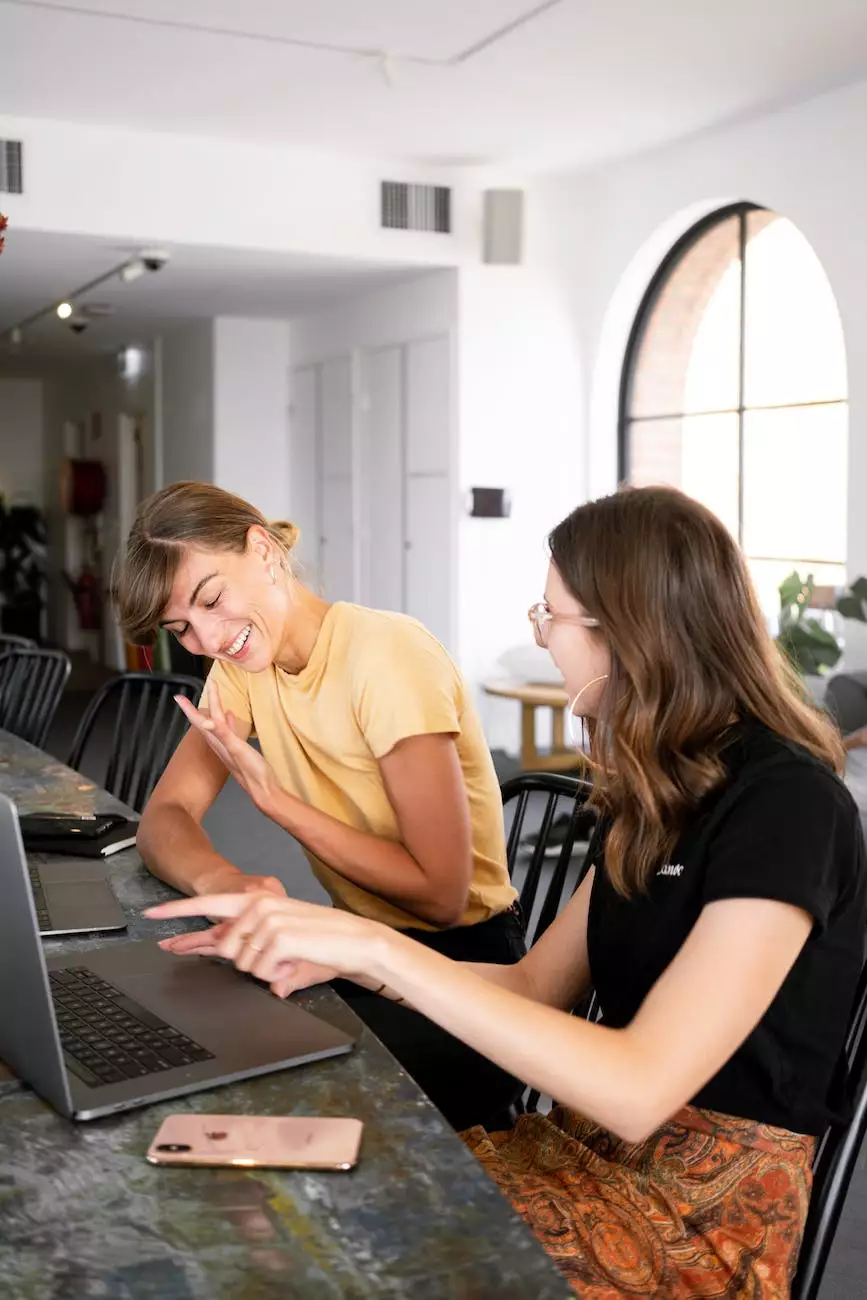 Greetings! Welcome to our Meet The Team page at Alan's Creative, a reputable digital marketing agency specializing in website development. In this compelling article, we will introduce you to our exceptional team members who are passionate about delivering top-notch service to our valued clients.
Leadership Team
Our leadership team plays a pivotal role in shaping the success of Alan's Creative. With their extensive experience and industry knowledge, they have successfully led various client projects to exceed expectations. Let's take a closer look at their expertise:
1. Alan Smith - CEO and Founder
Alan Smith, the visionary behind Alan's Creative, is an accomplished entrepreneur with over 15 years of experience in the digital marketing industry. His drive and passion for innovation have made him a sought-after figure in the field. With a strong focus on client satisfaction, Alan ensures that every project undertaken by Alan's Creative is executed flawlessly.
2. Sarah Johnson - Head of Design
Sarah Johnson, our talented Head of Design, brings a creative flair and a keen eye for aesthetics to Alan's Creative. With her extensive experience in web design and a user-centric approach, Sarah ensures that our websites not only look visually stunning but also provide a seamless user experience.
3. John Davis - Lead Developer
John Davis, our Lead Developer, is a coding genius with a passion for creating innovative and robust websites. With his deep understanding of various programming languages and frameworks, John leads our development team to deliver outstanding web solutions that meet the unique requirements of our clients.
Design Team
Our skilled design team is dedicated to bringing creativity and functionality together, resulting in visually appealing and highly functional websites. Let's meet our talented designers:
1. Emily Thompson - Senior Designer
Emily Thompson, our Senior Designer, has a wealth of experience in crafting visually stunning website designs. Her ability to understand client requirements and transform them into captivating designs has earned her unmatched recognition in the industry. Emily's work showcases the perfect blend of elegance and professionalism.
2. Michael Wilson - UI/UX Specialist
As our UI/UX Specialist, Michael Wilson ensures that our websites offer a seamless and intuitive user experience. With his expertise in user interface design and user behavior analysis, Michael guarantees that every website developed by Alan's Creative is user-friendly and easy to navigate, resulting in maximum user engagement and satisfaction.
Development Team
Our dedicated development team is responsible for turning designs into functional websites. They meticulously bring life to our clients' ideas, ensuring smooth functionality and outstanding performance. Let's meet the talented developers:
1. Emma Brown - Full Stack Developer
Emma Brown, our skillful Full Stack Developer, possesses a wide range of expertise, including front-end and back-end development. With her strong problem-solving skills and attention to detail, Emma ensures that our websites are not only visually appealing but also technically robust, offering an exceptional user experience.
2. Ryan Clark - E-commerce Specialist
Ryan Clark, our E-commerce Specialist, has an in-depth understanding of the complexities of online businesses. His expertise in developing secure and efficient e-commerce websites has helped numerous businesses achieve their digital goals. Ryan's dedication to optimizing online sales and enhancing customer experience makes him a valuable asset to our team.
Content Team
At Alan's Creative, we believe that compelling and engaging content is at the core of a successful website. Our content team consists of talented individuals who possess impeccable writing skills and a passion for storytelling. Let's discover our content team members:
1. Jessica Adams - Content Strategist
Jessica Adams, our Content Strategist, has a knack for understanding audience needs and crafting content that resonates with them. Her strategic approach to content creation ensures that the websites we develop not only attract visitors but also convert them into loyal customers. Jessica's expertise lies in creating SEO-friendly and informative content across various industries.
2. David Harris - SEO Specialist
David Harris, our SEO Specialist, possesses a comprehensive understanding of search engine optimization. With his expertise in keyword research, on-page optimization, and link building, David ensures that our websites rank high in search engine results pages, driving organic traffic and increasing online visibility for our clients.
At Alan's Creative, our team consists of passionate individuals who strive for excellence in every project. Our collective expertise and dedication enable us to deliver exceptional website development services to businesses in various industries.
Contact Us Today
If you are looking for a reliable partner for your website development needs, reach out to Alan's Creative. Our team of experts is ready to discuss your unique requirements and deliver a custom solution that takes your online presence to new heights.
Don't settle for an average website; let Alan's Creative turn your vision into reality! Contact us today to get started.