Leading Multichain Development Company
Mar 17, 2018
Services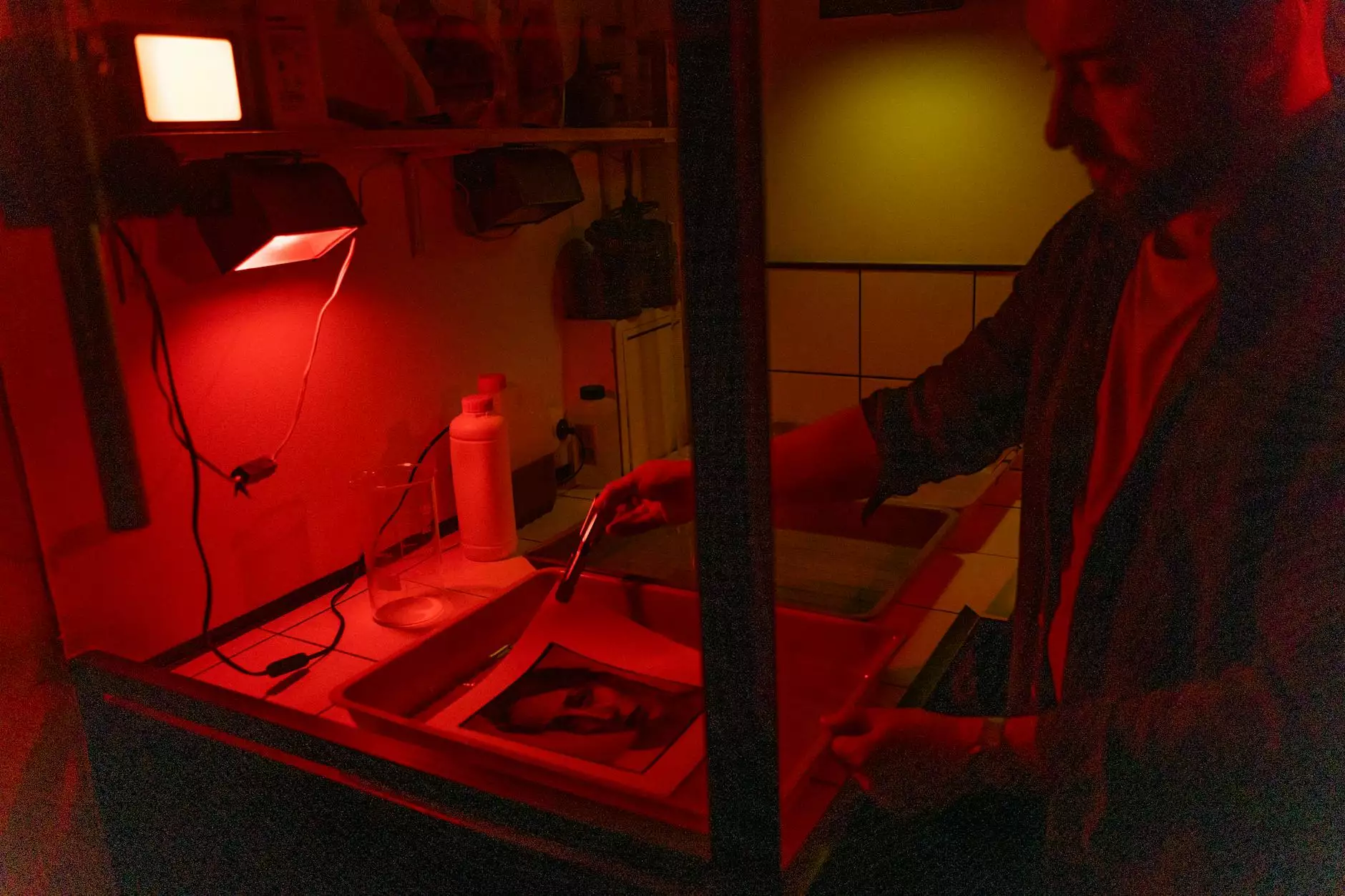 Welcome to Alan's Creative, the top-rated multichain development company in the business and consumer services - website development category. With our expertise in blockchain technology, we offer cutting-edge solutions that empower businesses to harness the power of decentralized applications securely and efficiently.
Why Choose Alan's Creative?
When it comes to multichain development, we stand out from the competition by providing unparalleled services tailored to your unique business requirements. Here's why you should choose us:
Expertise and Experience
Alan's Creative brings years of experience in developing multichain solutions for businesses across various industries. Our team comprises highly skilled professionals who are well-versed in the latest blockchain technologies and best practices. We stay updated with the ever-evolving blockchain landscape to deliver innovative and future-proof solutions for our clients.
Customized Solutions
We understand that no two businesses are the same. That's why we offer personalized multichain development services that align with your specific needs and goals. Whether you require a private or public blockchain, our experts will work closely with you to understand your requirements and deliver tailor-made solutions that drive your business forward.
Secure and Scalable Solutions
Security is a fundamental aspect of any blockchain-based solution. At Alan's Creative, we prioritize the implementation of robust security measures to ensure the confidentiality and integrity of your data. Additionally, our solutions are designed to be scalable, accommodating the future growth of your business without compromising performance.
Seamless Integration
Integrating multichain solutions with your existing infrastructure shouldn't be a hassle. Our team excels in seamlessly integrating blockchain technology into your existing systems, minimizing disruptions and enabling a smooth transition. We ensure that the implementation process is efficient and adheres to industry standards and best practices.
Our Multichain Development Services
At Alan's Creative, we offer a comprehensive range of multichain development services that cater to diverse business needs. Our services include:
Blockchain Consulting
Our expert consultants provide insights into how blockchain can benefit your business, conduct feasibility studies, and develop strategies for seamless adoption.
Smart Contract Development
We specialize in creating smart contracts that automate and streamline business processes, enhancing efficiency and transparency.
DApp Development
Our skilled developers create decentralized applications (DApps) that are scalable, user-friendly, and designed to meet your specific requirements.
Token Development
We assist businesses in the creation and management of their own tokens, enabling them to leverage the power of tokenization for various purposes.
Blockchain Integration
We seamlessly integrate blockchain technology with existing systems, ensuring compatibility and enabling the exploration of new business models.
Security Audits
Our thorough security audits identify vulnerabilities and provide recommendations to enhance the security of your existing multichain solutions.
Contact Alan's Creative Today
Ready to enhance your business with the power of multichain technology? Contact Alan's Creative today to discuss your requirements and explore how our solutions can propel your business forward. Our team of experts is here to assist you on your blockchain journey.
Business and Consumer Services - Website Development
Alan's Creative is not just limited to multichain development. We also excel in website development for businesses across various sectors. Our expertise includes:
Responsive and Mobile-Optimized Websites
E-commerce Website Development
Content Management Systems
Search Engine Optimization (SEO)
User Experience (UX) Design
With our holistic approach to website development, we ensure that your online presence aligns with your brand and delivers an exceptional user experience. Our team of skilled designers, developers, and SEO experts work together to create websites that not only look visually appealing but also rank high in search engine results.
Partner with Alan's Creative today and unlock the potential of blockchain technology while achieving unparalleled growth through effective website development. Contact us now to get started!