Bing Ads vs Google AdWords: A Match Made for Success
Nov 14, 2021
Blog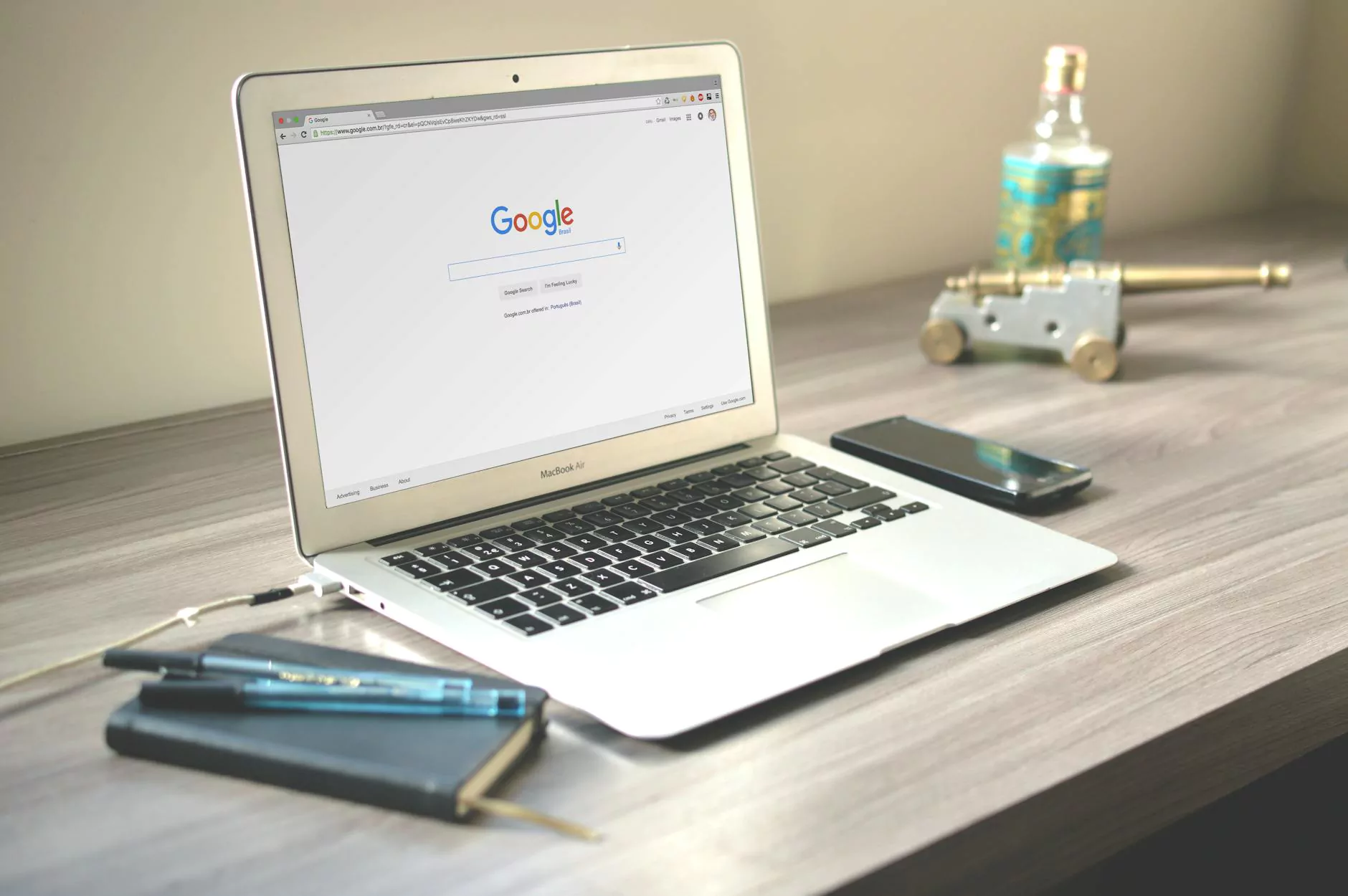 Introduction
Welcome to Alan's Creative, a leading provider of website development services for businesses in the business and consumer services industry. In this article, we will explore the benefits and differences between two popular online advertising platforms, Bing Ads and Google AdWords.
Why Online Advertising Matters
In today's digital age, having a strong online presence is crucial for businesses looking to succeed. Online advertising allows businesses to reach their target audience effectively and drive traffic to their websites. This is where Bing Ads and Google AdWords play a significant role.
Bing Ads: The Hidden Gem
While Google AdWords dominates the online advertising space, Bing Ads shouldn't be overlooked. Bing, as a search engine, holds a significant market share, especially in certain demographics. By running advertising campaigns on Bing Ads, businesses can tap into this untapped potential and reach a wider audience.
Bing Ads offers several advantages, such as lower competition and potentially lower costs per click. It can be a great strategy for businesses in specific industries or targeting specific keywords with less competition. Additionally, Bing Ads integrates seamlessly with Microsoft's network, reaching millions of users through popular platforms like Windows and Xbox.
Google AdWords: The Powerhouse
No discussion about online advertising is complete without mentioning Google AdWords. As the leader in the industry, it offers unparalleled reach and targeting options. With Google's vast network, businesses can maximize their exposure to potential customers across various platforms, including Google Search, YouTube, and partner websites.
Google AdWords provides powerful features like extensive keyword targeting, advanced analytics, and remarketing to engage with users who have already shown interest in your products or services. The platform's algorithm adapts and optimizes campaigns automatically, ensuring businesses achieve the best possible results.
Comparing Bing Ads and Google AdWords
Costs and Competition
When it comes to costs, Bing Ads often offers lower average cost per click (CPC) compared to Google AdWords. This can be especially beneficial for businesses on a tight budget or looking to get the most out of their marketing budget. Lower competition on Bing Ads allows for more cost-effective bidding.
Keyword Targeting and Reach
Google AdWords boasts an extensive reach, with billions of searches conducted daily. The sheer volume of users makes it an attractive option for businesses with broad target audiences. Its robust keyword targeting capabilities allow businesses to refine their campaigns and drive relevant traffic to their websites.
On the other hand, Bing Ads can provide a unique opportunity for businesses to target specific niches or demographics. For industries with less competition or targeting niche keywords, Bing Ads can offer a more focused and cost-efficient approach.
User Behavior and Demographics
Understanding user behavior and demographics is vital when planning an advertising campaign. Google AdWords provides in-depth insights and analytics about user behavior, allowing businesses to make data-driven decisions and optimize their campaigns for maximum impact.
Bing Ads caters to a slightly different user demographic compared to Google. Bing's users often skew towards an older demographic, with higher income and educational levels. Depending on your business's target audience and goals, this particular demographic could be an advantage for your advertising efforts.
Conclusion
In conclusion, both Bing Ads and Google AdWords offer unique advantages for businesses looking to leverage online advertising for success. While Google AdWords provides unmatched reach and cutting-edge features, Bing Ads can be a hidden gem with lower competition and potentially lower costs.
At Alan's Creative, we understand the importance of effective online advertising. Our website development services incorporate best practices for optimizing your ads on both Bing Ads and Google AdWords, helping you achieve remarkable results.
Contact Alan's Creative today to discuss your website development needs and create a tailored online advertising strategy that will put your business ahead of the competition.