Branded Animated Banner Ads (HTML5) | Creative Services
Sep 12, 2021
Services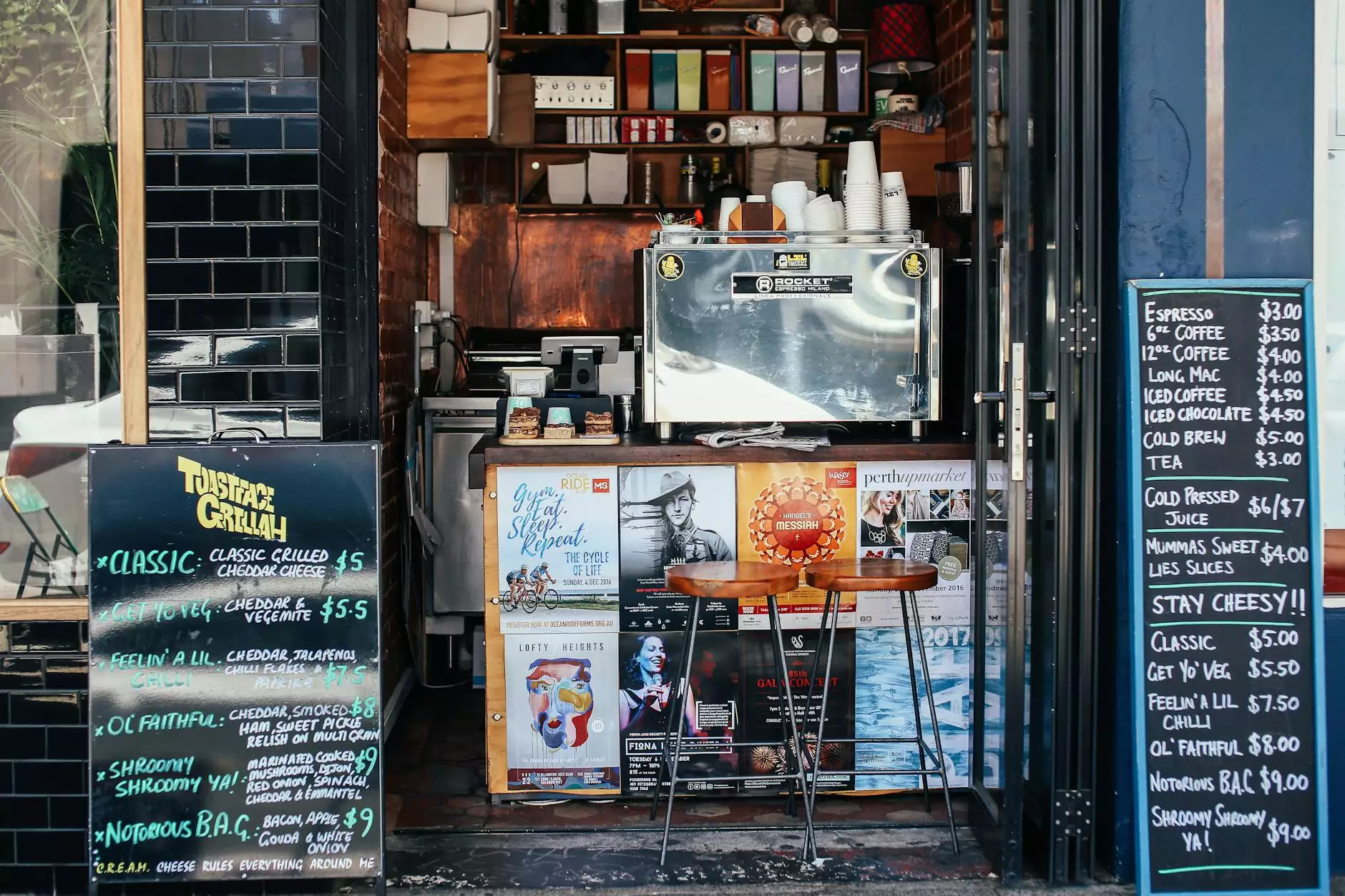 Welcome to Alan's Creative, the premier destination for businesses in the website development industry looking to elevate their online presence through high-quality branded animated banner ads. Our expertise lies in creating visually captivating HTML5 ads that help your brand stand out, attract attention, and drive engagement. With our unique combination of expertise, creativity, and innovation, we strive to deliver exceptional results that exceed your expectations.
The Power of Branded Animated Banner Ads
In today's digital landscape, it's crucial for businesses to differentiate themselves from competitors and capture the attention of their target audience. Branded animated banner ads offer a dynamic solution to effectively communicate your brand message and visually showcase your products or services. With HTML5 technology, we can create engaging ads that are compatible across multiple devices and platforms, maximizing your reach and impact.
Our team of skilled designers understands the importance of impactful visuals and compelling storytelling. We carefully craft each banner ad to align with your brand identity, incorporating eye-catching graphics, seamless animations, and persuasive call-to-actions. By combining aesthetics and functionality, we ensure that your ads not only capture attention but also drive conversions.
Why Choose Alan's Creative for HTML5 Ads?
Alan's Creative is committed to delivering unparalleled results and exceptional service to clients in the business and consumer services industry. Our expertise in website development allows us to create HTML5 ads that seamlessly integrate with your existing online presence, enhancing your overall brand experience. Here's why you should choose us:
1. Experience and Expertise
With years of experience in the field, our team has perfected the art of creating branded animated banner ads that deliver results. We stay up-to-date with the latest industry trends and best practices to ensure that your ads are cutting-edge and impactful.
2. Customization
We understand that every business is unique and has distinct requirements. That's why we offer fully customizable HTML5 ads tailored to your specific brand objectives. From colors and fonts to animations and messaging, we work closely with you to create a bespoke ad that perfectly represents your brand.
3. Strategic Approach
We take a strategic approach to our ad creation process. Our team conducts thorough market research and competitor analysis to ensure that your ads not only stand out but also resonate with your target audience. By understanding your industry landscape, we can create ads that deliver maximum impact and drive results.
4. Measurable Results
At Alan's Creative, we believe in the power of data-driven decisions. We provide comprehensive analytics and reporting to track the performance of your HTML5 ads. This allows us to make informed optimizations and continuously improve the effectiveness of your ads to drive maximum ROI.
Stand Out with Alan's Creative HTML5 Ads
When it comes to leveraging the potential of branded animated banner ads, Alan's Creative is the ultimate partner. Our team of dedicated professionals is passionate about helping businesses like yours elevate their online presence and achieve their marketing goals. We combine cutting-edge technology with artistic flair to create ads that leave a lasting impression.
Get in touch with us today to discuss your requirements and learn more about how our HTML5 ads can help your business reach new heights of success. Together, let's unlock your brand's true potential in the digital world.