Essential Elements of a Print Marketing Collateral Strategy
Feb 16, 2022
Blog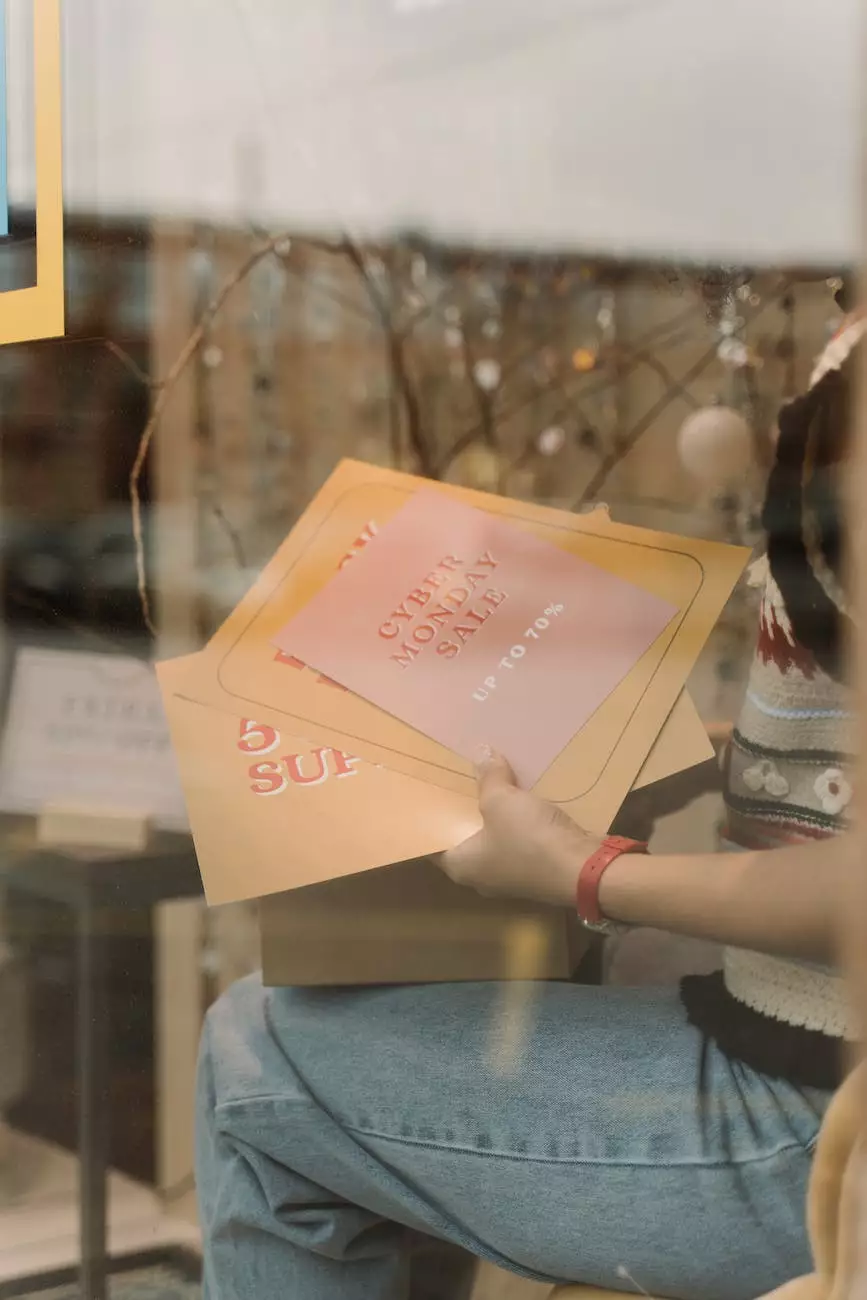 Introduction
Welcome to Alan's Creative, a leading business and consumer services company specializing in website development. In this article, we will explore the essential elements of a print marketing collateral strategy and how our expert team can help you create a powerful and effective marketing campaign.
What is Print Marketing Collateral?
Print marketing collateral refers to the physical materials that businesses use to promote their products or services. These materials can include brochures, flyers, business cards, and more. While digital marketing has gained significant popularity over the years, print collateral remains a crucial component of a comprehensive marketing strategy.
The Importance of a Print Marketing Collateral Strategy
A well-planned print marketing collateral strategy can have a significant impact on your business's success. It allows you to engage with your target audience in a tangible and memorable way. This form of marketing enables you to create a lasting impression and establish a strong brand presence.
Key Elements of a Print Marketing Collateral Strategy
1. Target Audience Research
Understanding your target audience is essential for developing effective print marketing collateral. Conduct thorough research to identify your audience's demographics, preferences, and needs. This information will help you tailor your materials to resonate with your target market.
2. Clear and Compelling Messaging
Crafting a clear and compelling message is critical for successful print marketing collateral. Your message should be concise, engaging, and reflect your brand's values and unique selling propositions. Use language that resonates with your audience and communicates the benefits of your products or services.
3. Eye-Catching Design
The design of your print marketing collateral plays a pivotal role in capturing your audience's attention. Utilize high-quality images, impactful graphics, and visually appealing layouts to create a professional and visually appealing presentation. A well-designed collateral will communicate your brand's professionalism and attention to detail.
4. Consistent Branding
Consistency is key when it comes to branding. Ensure that your print marketing collateral aligns with your brand identity, including your logo, color scheme, and typography. This consistency will reinforce your brand's recognition and build trust among your audience.
5. Call to Action
Every piece of print marketing collateral should include a clear call to action. Whether it's directing customers to your website, encouraging them to contact you, or enticing them with a special offer, a compelling call to action will prompt your audience to take the desired action.
How Alan's Creative Can Help
At Alan's Creative, we understand the importance of a comprehensive print marketing collateral strategy. Our team of experienced professionals specializes in creating impactful print materials that help businesses stand out from the competition.
Customized Collateral Solutions
We work closely with our clients to understand their unique needs and objectives. Our customized collateral solutions ensure that your print materials align with your brand identity, messaging, and desired outcomes.
Expert Design and Copywriting
Our team consists of skilled designers and copywriters who excel at creating visually appealing and persuasive marketing collateral. We pay attention to every detail, ensuring that your materials communicate the right message and leave a lasting impression on your audience.
Result-Driven Approach
At Alan's Creative, we are all about delivering results. Our strategic approach focuses on measuring the success of your print marketing collateral campaigns and optimizing them for maximum effectiveness. We stay up to date with the latest industry trends and techniques to help you outrank your competitors in the market.
Contact Us Today
If you're ready to take your print marketing collateral strategy to the next level, contact the experts at Alan's Creative. Let us help you create a compelling and influential marketing campaign that drives business growth and success.
© 2021 Alan's Creative. All rights reserved.