How Important Is Google My Business for Local Business?
Aug 16, 2021
Blog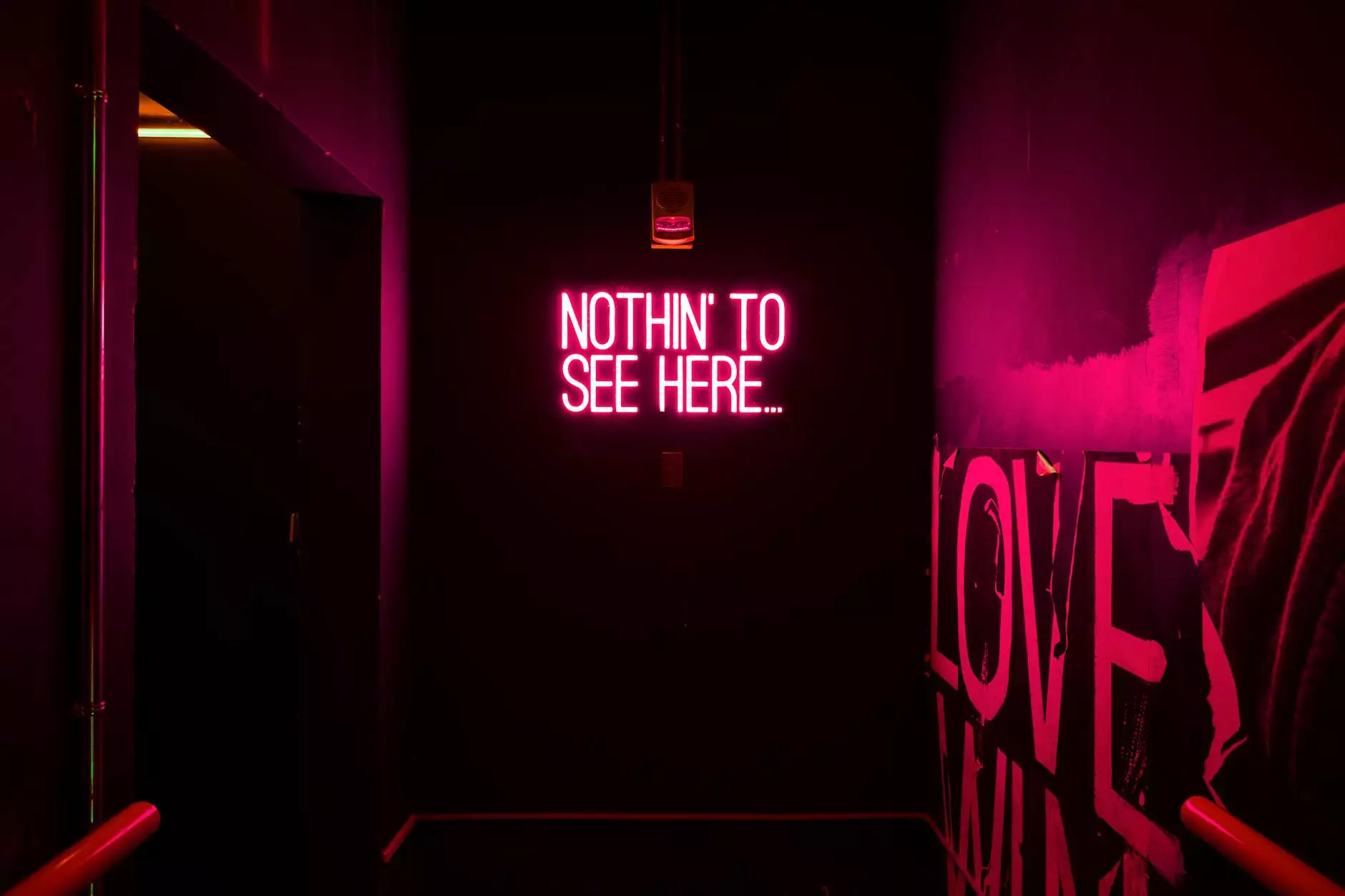 The Role of Google My Business in Boosting Local Businesses
As a local business owner in the website development industry, you may be wondering how crucial it is to establish a solid presence on Google My Business. Well, let us assure you that Google My Business is a game-changer when it comes to boosting your online visibility and attracting local customers.
The Power of Local Search
With the majority of consumers turning to the internet to find local businesses and services, optimizing your Google My Business listing is paramount. It ensures that your business appears in local search results, Google Maps, and knowledge panels – making it easier for potential customers to discover your offerings and contact you.
Increase Trust and Credibility
Having an optimized Google My Business listing adds credibility to your brand. It provides potential customers with valuable information such as your business hours, contact details, customer reviews, and even directions to your physical location. This transparency helps build trust and encourages customers to choose your services over competitors.
Boost Local SEO and Organic Rankings
By incorporating strategic keywords, relevant categories, and accurate business information in your Google My Business profile, you enhance your business's visibility in local search results. This can positively impact your local SEO efforts and organic rankings, allowing you to outrank competitors and attract a larger share of organic traffic.
Maximizing Google My Business Features
Optimizing Business Information
When it comes to Google My Business, providing accurate and consistent business information is key. Ensure that your business name, address, phone number (NAP), website URL, category, and attributes are up to date. This not only helps customers find you but also ensures that search engines properly index and display your business information.
Compelling Business Descriptions
Write a compelling and keyword-rich business description that highlights the unique selling points of your website development services. Make sure to include relevant keywords and phrases that customers might use while searching for businesses like yours. A well-crafted description can significantly improve your chances of getting noticed by potential clients.
Eye-Catching Visual Content
Images and videos play a crucial role in attracting attention and engaging potential customers. Upload high-quality visuals that showcase your website development projects, team, and office space. These visuals create a positive impression and make your business more memorable among potential clients.
The Expertise of Alan's Creative for Your Website Development Needs
If you're a local business in need of professional website development services, look no further than Alan's Creative. As a leading player in the industry, we understand the importance of Google My Business and its impact on local businesses. Our experienced team is proficient in utilizing Google My Business to its full potential, ensuring your business stands out in search results.
Alan's Creative is a trusted website development company specializing in creating visually stunning, responsive, and user-friendly websites. With our extensive knowledge of SEO best practices and commitment to delivering exceptional results, we can help your business achieve its online goals.
Why Choose Alan's Creative?
Expertise: Our team of skilled professionals possesses the expertise and creativity needed to build cutting-edge websites tailored to your specific business needs. From responsive design to seamless functionality, we've got you covered.
Results-Driven Approach: We prioritize delivering measurable results. Our data-driven approach ensures that every website we create is optimized for maximum visibility, user engagement, and lead generation.
Customer Satisfaction: We take pride in our dedication to customer satisfaction. Our team works collaboratively with you, keeping you involved throughout the website development process. We value your feedback and strive to exceed your expectations.
Affordability: Alan's Creative understands the importance of cost-effectiveness for local businesses. We offer competitive pricing without compromising the quality of our services.
Long-Term Partnership: We aim to establish long-term partnerships with our clients. Your success is our success, and we are committed to supporting your business's growth with ongoing website maintenance, updates, and support.
Take Advantage of Google My Business Today!
Now that you understand the paramount importance of an optimized Google My Business listing for your local website development business, it's time to take action. Partner with Alan's Creative and unlock the full potential of Google My Business to attract more customers, boost your online presence, and outshine your competition.
Contact Alan's Creative today and let's embark on a journey of online success together.