How To Build Your Business Through Email Marketing
May 10, 2021
Blog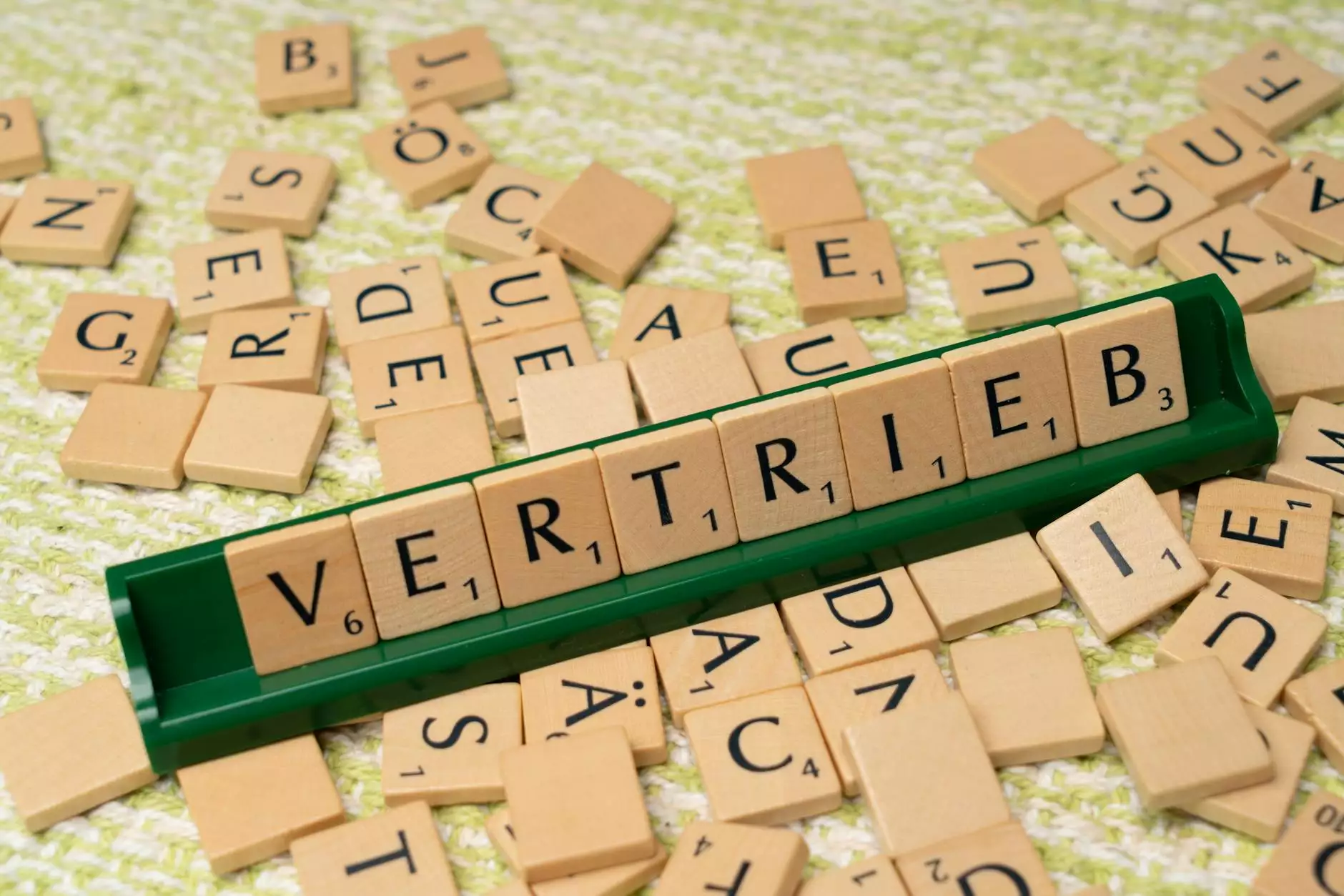 Welcome to Alan's Creative, the leading business and consumer services website development company. In this comprehensive guide, we will show you how to effectively build your business through email marketing and help you unlock its true potential. Our expert strategies and proven techniques will help you boost your online presence, optimize conversions, and generate more revenue for your business.
Why Email Marketing Matters
Email marketing is a powerful tool that allows businesses to reach out to their target audience directly and establish a strong connection. Unlike other marketing channels, email marketing provides a personalized and targeted approach, allowing you to deliver relevant content and offers to your subscribers.
With our extensive experience in website development and online marketing, Alan's Creative understands the importance of a well-implemented email marketing campaign. It not only helps businesses promote their products and services but also enables them to build lasting relationships with their customers.
Getting Started with Email Marketing
Before diving into the strategies and techniques, it's essential to have a solid foundation for your email marketing campaign. Here are the key steps to get started:
Define Your Goals: Determine what you want to achieve with your email marketing campaign. Whether it's increasing brand awareness, driving website traffic, or boosting sales, having clear goals will help you create a more focused and effective strategy.
Build a Targeted Email List: Start by gathering subscribers who have shown an interest in your business or industry. This can be done through lead magnets, website opt-in forms, or social media promotions. Quality over quantity is essential, so focus on attracting engaged and relevant subscribers.
Create Compelling Content: Develop valuable and engaging content that your subscribers will find useful. This can include informative newsletters, exclusive offers, industry updates, or educational resources. Remember, your content should provide value and establish your position as an industry expert.
Choose an Email Marketing Platform: Select a reliable email marketing platform that suits your needs. Look for features such as customizable templates, automation capabilities, and performance tracking. Alan's Creative can help you choose the best platform based on your requirements.
Segment Your Audience: Personalize your email campaigns by segmenting your audience based on demographics, preferences, or past behaviors. This allows you to deliver targeted messages that resonate with each group, increasing engagement and conversion rates.
Effective Strategies for Email Marketing Success
Now that you have a strong foundation, it's time to implement strategies that will help you maximize the impact of your email marketing campaigns. Here are some tried-and-tested strategies:
1. Craft Compelling Subject Lines
Subject lines are the first impression your subscribers have of your emails. Make sure they are attention-grabbing, concise, and relevant to the content inside. A well-crafted subject line can significantly increase open rates and improve your overall campaign success.
2. Personalize Your Emails
Personalization is key to driving engagement and building strong connections with your subscribers. Use segmentation, dynamic content, and personalization tokens to address each subscriber by their name and tailor the content based on their preferences and behaviors.
3. Use Eye-Catching Design and Visuals
Visual appeal plays a crucial role in email marketing success. Opt for professionally designed templates, use high-quality images, and ensure your emails are mobile-friendly. A visually appealing email will grab attention and encourage recipients to take action.
4. Implement A/B Testing
To optimize your email campaigns, it's important to test different elements such as subject lines, call-to-action buttons, and content placement. A/B testing allows you to understand what resonates best with your audience and make data-driven decisions for better results.
5. Provide Valuable Content
Your subscribers expect valuable and relevant content from your emails. Provide them with educational resources, exclusive offers, industry insights, or helpful tips and tricks. Delivering value will establish your brand as a trusted source of information and increase subscriber loyalty.
6. Automate Your Email Campaigns
Save time and increase efficiency by automating your email campaigns. Set up welcome emails, drip campaigns, or abandoned cart reminders to deliver targeted messages at the right time. Automation ensures timely communication and can significantly improve conversions.
Monitoring and Measuring Success
Monitoring the performance of your email marketing campaigns is crucial to understanding what works and what needs improvement. Alan's Creative recommends the following metrics to track:
Open Rates: Measure the percentage of recipients who opened your email.
Click-through Rates: Track the number of subscribers who clicked on links within your email.
Conversion Rates: Monitor the percentage of subscribers who completed a desired action, such as making a purchase or filling out a form.
Unsubscribe Rates: Keep an eye on the number of subscribers who choose to unsubscribe from your email list.
By analyzing these metrics, you can identify areas for improvement and make data-driven decisions to optimize your future campaigns.
Partner with Alan's Creative for Email Marketing Excellence
At Alan's Creative, we are passionate about helping businesses succeed through effective email marketing. Our team of experts has extensive experience in website development and online marketing, ensuring your email campaigns deliver outstanding results.
Contact us today to unlock the true potential of email marketing and take your business to new heights. Boost your online presence, engage with your audience, and generate more revenue with Alan's Creative, the trusted name in business and consumer services website development!