Most Common Facebook Ad Disapprovals and How To Avoid Them
Sep 10, 2021
Blog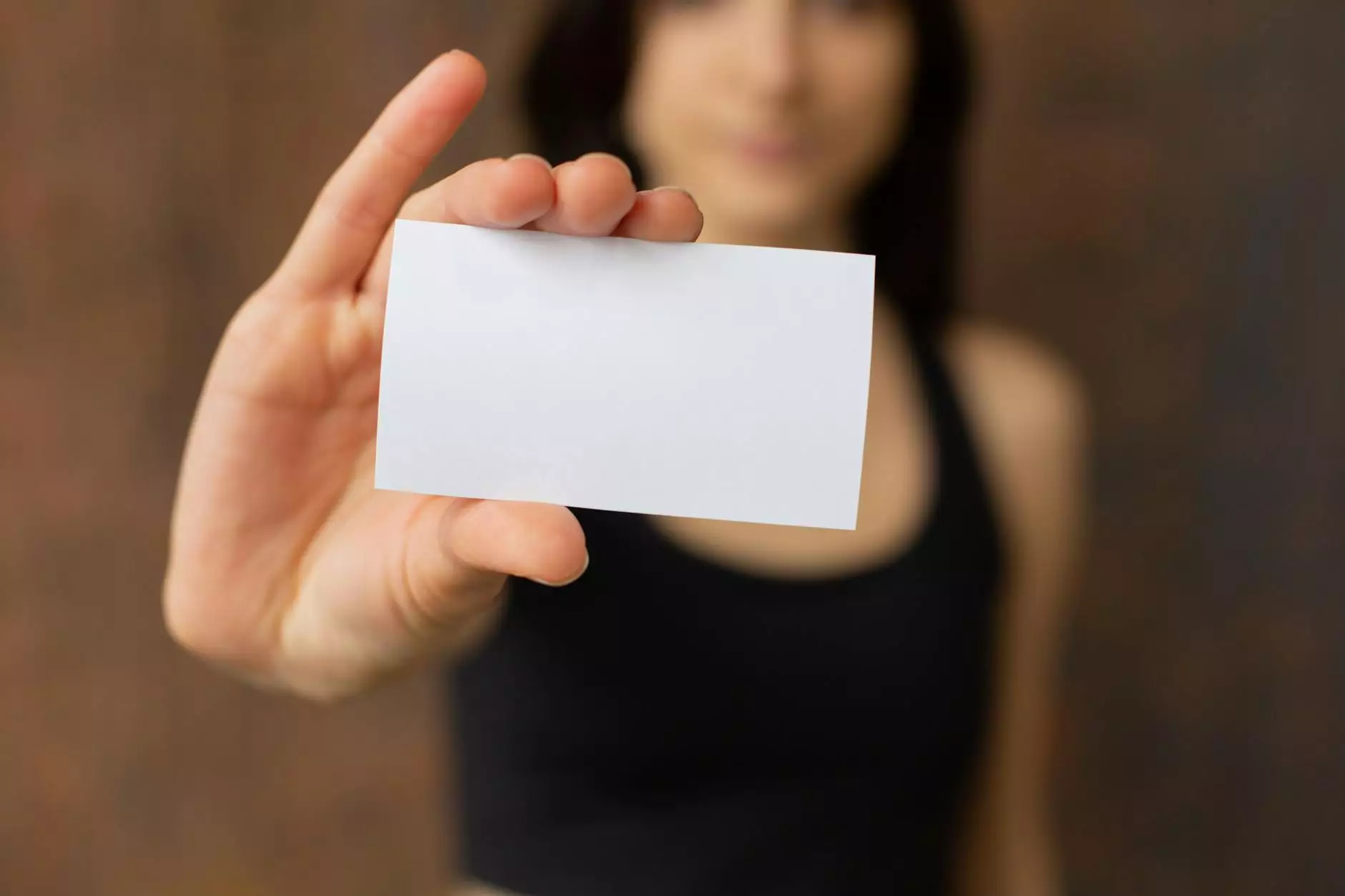 Introduction
Welcome to Alan's Creative, your trusted partner in the world of website development and business services. In this comprehensive guide, we will delve into the topic of the most common Facebook ad disapprovals and how you can effectively avoid them. With our expertise in creating successful and compliant ads, we aim to empower businesses like yours to maximize their advertising potential on the world's largest social media platform.
Understanding Facebook Ad Disapprovals
Facebook is known for its rigorous advertising policies and guidelines, designed to maintain a safe and trustworthy environment for users. Advertisements that violate these policies often face disapproval, leading to missed opportunities and potential revenue loss for businesses. By understanding the most common reasons behind Facebook ad disapprovals, you can proactively prevent them and ensure the smooth running of your ad campaigns.
1. Policy Violations
One of the primary reasons for ad disapprovals is policy violations. Facebook has strict rules regarding prohibited content such as illegal products, misleading claims, and discriminatory practices. It is crucial to thoroughly review and adhere to Facebook's advertising policies when creating your ads to avoid any violations that could lead to disapproval.
2. Prohibited Language and Symbols
Using language or symbols that are considered offensive or violate Facebook's community standards can result in ad disapprovals. It is essential to choose your words wisely and ensure that your ad content aligns with Facebook's guidelines. Avoid using explicit or suggestive language and steer clear of any symbols that may be associated with hate speech or discrimination.
3. Misleading or False Claims
Facebook values transparency and accuracy in advertising. If your ad contains misleading or false claims about your products or services, Facebook may disapprove it. Provide clear and truthful information in your ad copy, and avoid any misleading statements that may deceive or mislead your audience.
4. Prohibited Industries
Certain industries face stricter regulations on Facebook due to their nature or legal restrictions. Examples include tobacco, adult content, and pharmaceutical products. If your business operates in one of these industries, it is crucial to familiarize yourself with the specific guidelines and requirements to avoid ad disapprovals.
5. Non-Compliant Landing Pages
Facebook not only scrutinizes ad content but also examines the landing pages to which the ads direct users. If your landing pages violate any of Facebook's policies, your ads may get disapproved. Ensure that your landing pages provide a seamless user experience, clearly represent the product or service advertised, and adhere to all relevant policies.
Tips to Avoid Facebook Ad Disapprovals
To help you navigate the intricate landscape of Facebook ad approvals, here are some expert tips from Alan's Creative:
1. Familiarize Yourself with Facebook's Advertising Policies
Thoroughly read and understand Facebook's advertising policies to ensure compliance. Regularly review these policies as they may change over time. By staying up to date, you can make informed decisions when creating your ad campaigns.
2. Be Transparent and Accurate
Provide accurate and truthful information in your ad copy. Avoid sensationalism or exaggerated claims that can mislead your audience. Transparency builds trust and increases the chances of ad approval.
3. Choose Your Words Wisely
Use language that is both compelling and compliant. Avoid offensive or explicit words that may violate Facebook's guidelines. Craft your ad copy thoughtfully to convey your message effectively without crossing any boundaries.
4. Comply with Industry-specific Regulations
If your business operates in a regulated industry, be aware of the specific guidelines and restrictions that apply. Stay updated with any changes and ensure your ad content aligns with the rules governing your industry.
5. Optimize Landing Pages for Compliance
Review your landing pages to ensure they meet Facebook's policies. Make sure the content is relevant to the ad, accurately represents your products or services, and provides a seamless user experience. Avoid any elements that may trigger disapprovals from Facebook's automated systems.
Conclusion
As a business in the ever-evolving digital landscape, it is crucial to understand the Facebook ad disapproval process and take necessary steps to avoid common pitfalls. By adhering to Facebook's advertising policies, being transparent and accurate in your ad content, and consistently optimizing landing pages for compliance, you can increase the likelihood of your ads being approved and maximize their impact on your target audience.
At Alan's Creative, our expertise in website development and business services extends to creating compelling and compliant Facebook ads. Contact us today to learn more about how we can help you unlock the full potential of your advertising campaigns on Facebook and amplify your business's growth.