How To Know When Your Logo Needs an Update
Aug 8, 2021
Blog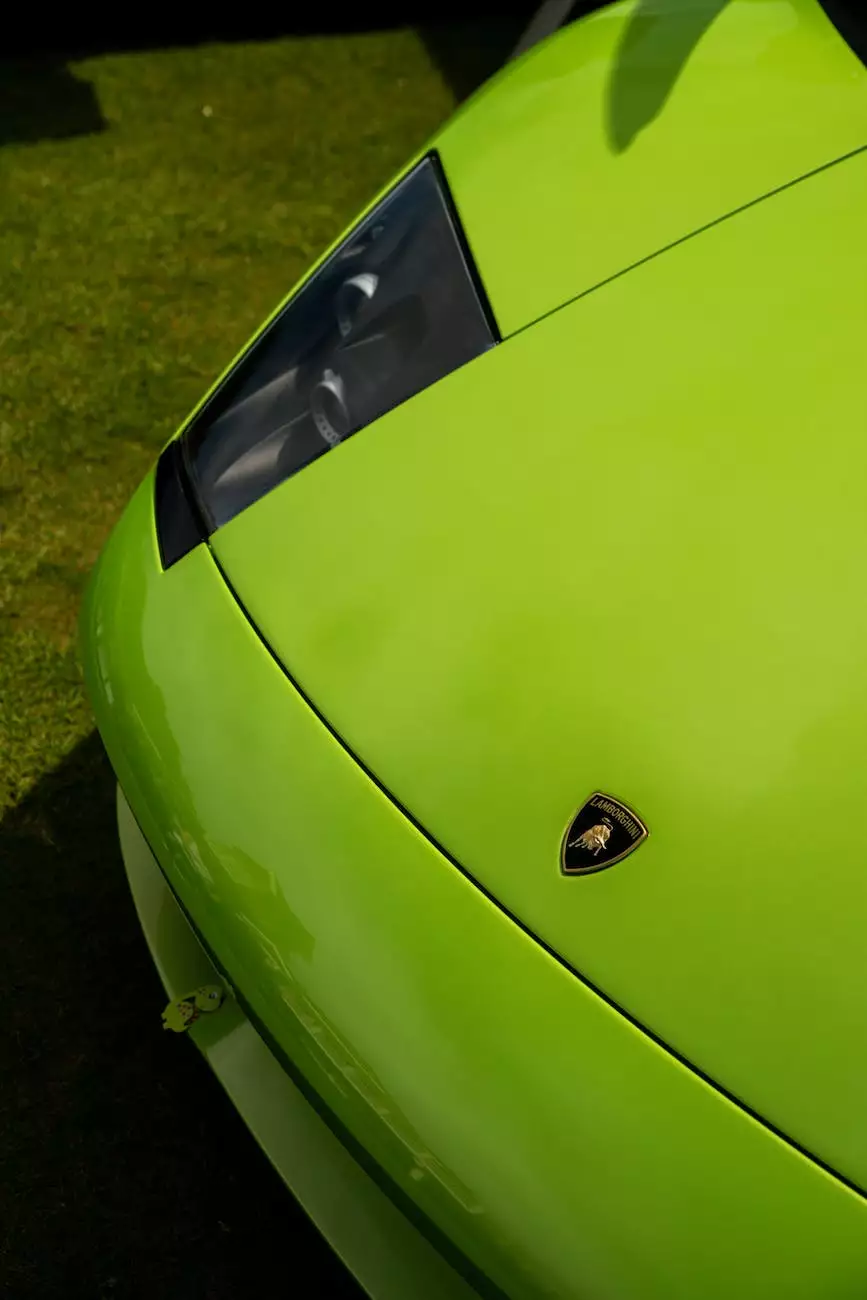 Welcome to Alan's Creative - your go-to resource for professional website development and other business and consumer services. In this article, we will discuss the importance of logo updates and the indicators that suggest your logo might need a refresh.
The Significance of a Well-Designed Logo
A logo serves as the visual representation of your brand. It plays a crucial role in establishing brand identity, making a memorable impression on your target audience, and differentiating your business from competitors in the market. A well-designed logo communicates your company's values, personality, and professionalism.
However, as trends and consumer preferences evolve, it's essential to ensure that your logo stays relevant and resonates with your target market. An outdated logo can make your business appear stagnant or out of touch with current industry standards. Regularly evaluating your logo's effectiveness and considering updates is a strategic move to stay competitive in the market.
Indicators that Your Logo Needs a Refresh
1. Outdated Design Elements:
If your logo features design elements that were trendy two decades ago but feel outdated today, it's a clear indication that an update is necessary. Styles and design trends change over time, and it's essential to keep up with current aesthetics to maintain a modern brand image.
2. Lack of Versatility:
A well-designed logo should be versatile and easily adaptable across various platforms and mediums. If your current logo struggles to maintain its visual impact when scaled down or used in different formats (such as social media profiles, print materials, or website headers), it's a sign that your logo may need a more flexible design that suits today's digital landscape.
3. Poor Brand Reflection:
Your logo should accurately reflect your brand's core values, mission, and target audience. If there have been significant changes in your brand positioning or your target market, it's crucial to assess whether your current logo aligns with these updates. A logo that no longer resonates with your intended audience may require modifications.
4. Increased Competition:
In a rapidly evolving business landscape, it's common for competitors to update their logos regularly to remain relevant and capture consumer attention. If your competitors' logos look more modern and visually appealing compared to yours, consider a logo update to maintain your competitive edge.
The Benefits of Updating Your Logo
Now that we've covered the indicators of an outdated logo, let's explore the benefits of refreshing your logo:
1. Enhanced Brand Perception:
An updated logo can improve your brand perception in the marketplace. It signals that your business remains innovative, adaptive, and forward-thinking. Consumers appreciate companies that invest in maintaining a strong brand identity, leading to increased trust and loyalty.
2. Increased Brand Visibility:
A well-executed logo update can generate a buzz around your brand. By unveiling a new logo, you can attract media attention, engage your target audience, and create new avenues to interact with potential customers. Increased visibility can lead to higher brand recognition and recall.
3. Align with Current Design Trends:
Logo designs are influenced by contemporary trends, and staying updated ensures that your business appears visually appealing to your target audience. It demonstrates that you understand and adapt to current design aesthetics, projecting a professional and relevant image.
4. Stay Ahead of Competitors:
An updated logo helps your business stay ahead of the competition. By embracing change and presenting a fresh image, you position yourself as an industry leader and demonstrate your commitment to evolving with your customers' preferences.
The Logo Refresh Process
When considering a logo update, it's crucial to follow a systematic process to ensure a successful redesign:
1. Define Your Goals:
Start by identifying the objectives you wish to achieve with a logo update. Determine whether you aim to create a contemporary look, better align with your brand values, or target a new demographic. Clear goals will guide the design process.
2. Research Current Design Trends:
Explore the latest logo design trends in your industry and beyond. Identify what resonates with your target market and gather inspiration for fresh ideas that reflect modern aesthetics.
3. Work with Professional Designers:
To ensure a high-quality logo redesign, collaborate with experienced logo designers who understand your brand and goals. They can bring your vision to life while incorporating the necessary design elements to create a visually striking and impactful logo.
4. Seek Feedback:
Once you have a redesigned logo, seek feedback from your employees, current customers, and trusted partners. Their opinions can provide valuable insights and help you refine the logo further, leading to a more effective final design.
5. Introduce the Updated Logo:
Once you are satisfied with the redesigned logo, it's time to launch it across all relevant platforms. Implement the new logo on your website, social media profiles, printed materials, signage, and any other touchpoints where your brand is represented.
In Conclusion
Identifying the indicators that suggest a logo update is essential for maintaining a strong brand presence in the digital age. By recognizing when your logo needs a refresh and following a well-defined redesign process, you can stay ahead of the competition, enhance brand perception, and remain visually appealing to your target audience.
Contact Alan's Creative today for expert logo design and take the first step towards revitalizing your brand's identity in a rapidly evolving business landscape.