Create Customer Loyalty With A Mobile App!
Oct 3, 2018
Services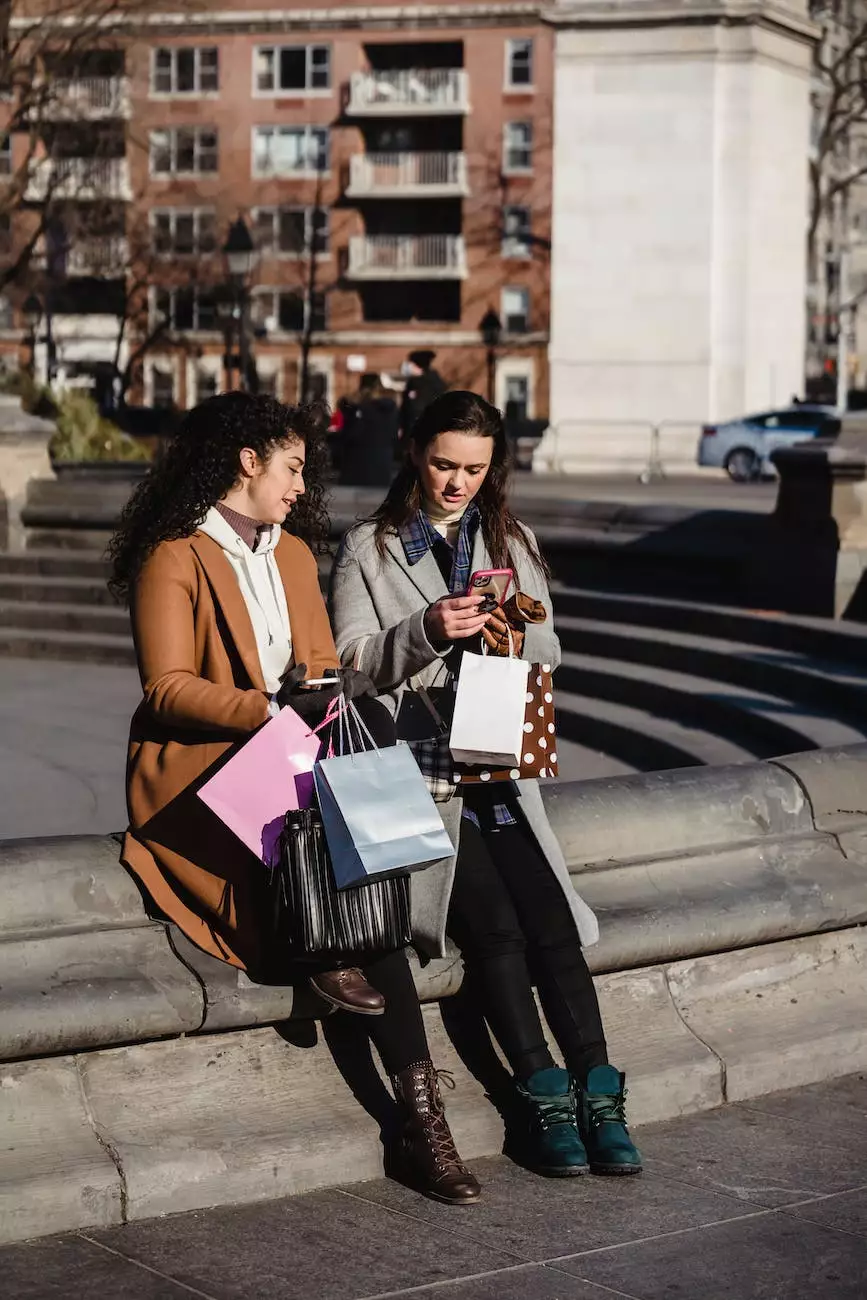 Introduction
Welcome to Alan's Creative, a leading provider of high-quality mobile app development services in the field of Business and Consumer Services - Website development. In today's digital world, having a mobile app is essential for businesses looking to establish a strong online presence and cultivate customer loyalty. We offer top-notch mobile app development solutions to help businesses achieve their goals and stand out in the competitive market.
Why Invest in a Mobile App?
In the current era of smartphones and tablets, mobile apps have become the go-to platform for customers to interact with businesses. From ordering products and services to accessing exclusive offers, mobile apps offer numerous benefits for both businesses and consumers. Let's explore why investing in a mobile app can significantly enhance your business:
1. Enhanced Customer Engagement
A mobile app provides businesses with a direct and personalized channel to engage with their customers. With push notifications and in-app messages, you can instantly reach out to your customers and keep them updated about new products, discounts, or important announcements. This level of direct communication helps build a stronger connection with your audience.
2. Improved Brand Visibility
By having a mobile app, your brand is easily accessible to customers at all times. It raises your brand's visibility and creates constant exposure, reminding customers about your products or services. Additionally, having your app icon on their device's home screen serves as a subtle yet effective marketing tool.
3. Streamlined Customer Experience
A well-designed mobile app offers a seamless user experience. It allows customers to explore your products or services, make purchases, and solve queries, all in one place. A streamlined and user-friendly app enhances convenience, leading to increased customer satisfaction and loyalty.
4. Competitive Advantage
With the growing competition in the online marketplace, staying ahead is crucial. A mobile app sets you apart from your competitors, showcasing your commitment to embracing technology and catering to the evolving needs of your target audience. It gives you a competitive edge and makes your business more attractive to potential customers.
5. Increased Sales and Revenue
A mobile app acts as a powerful sales and revenue generator. With features like in-app purchases and mobile-exclusive deals, you can entice customers into making repeated purchases. Moreover, a smooth and intuitive app experience encourages customers to spend more time exploring your offerings, ultimately driving sales and boosting revenue.
Why Choose Alan's Creative for Mobile App Development?
At Alan's Creative, we understand the importance of a well-designed and functional mobile app. Our highly skilled and experienced team of developers, designers, and copywriters work together to create customized mobile apps tailored to your specific business needs. Here's why we are the perfect partner for your app development journey:
1. Expertise and Experience
With years of experience in mobile app development, we have successfully delivered numerous projects across various industries. Our team stays up-to-date with the latest trends and technologies in order to create innovative and user-friendly apps that resonate with your target audience.
2. Customized Solutions
We understand that every business is unique. Hence, we provide personalized solutions that align with your brand identity, objectives, and target market. Our experts collaborate closely with you to gather requirements and develop a mobile app that perfectly represents your business while meeting the expectations of your customers.
3. User-Centric Design
The success of a mobile app lies in its user experience. Our talented design team focuses on creating intuitive and visually appealing interfaces that ensure seamless navigation and engagement. We prioritize user feedback and conduct thorough usability testing to guarantee a delightful app experience for your customers.
4. Robust Development Process
Our development process follows industry best practices to deliver high-quality, bug-free mobile apps. From wireframing and prototyping to coding and testing, we meticulously execute each step to ensure a stable and reliable app that performs flawlessly across various devices and operating systems.
5. Timely Delivery and Support
We value your time and understand the importance of meeting deadlines. Our team is committed to delivering projects within the agreed-upon timelines without compromising on quality. Furthermore, we provide comprehensive post-development support to address any issues, implement updates, and help your app thrive in the long run.
Contact Alan's Creative for Unbeatable Mobile App Development Services
If you're ready to take your business to new heights and create customer loyalty through a mobile app, look no further than Alan's Creative. Our expertise in mobile app development coupled with our dedication to client satisfaction makes us the perfect choice for your project. Contact our team today to discuss your requirements and embark on an extraordinary app development journey!