Binance Smart Chain Blockchain Development Company
Jan 3, 2020
Services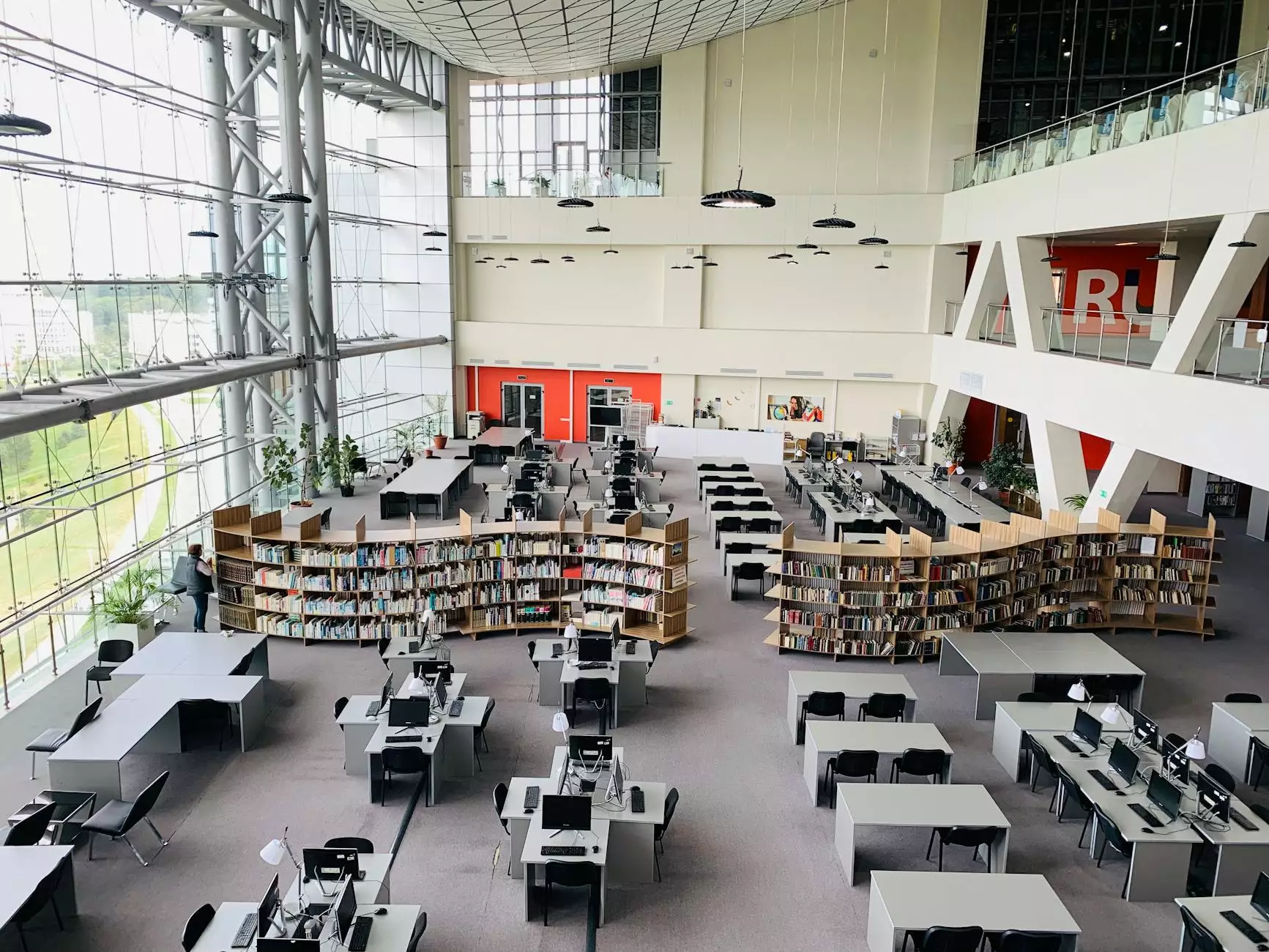 Welcome to Alan's Creative, your premier partner in Binance Smart Chain blockchain development. As experts in the field of website development and business and consumer services, we provide top-notch solutions tailored to meet your specific needs.
Why Choose Alan's Creative?
When it comes to Binance Smart Chain blockchain development, trust and expertise are of utmost importance. At Alan's Creative, we pride ourselves on being a leading provider in the industry. With years of experience and a team of dedicated professionals, we offer the following advantages:
Expertise: Our team consists of highly skilled developers with extensive knowledge and experience in Binance Smart Chain blockchain development. We stay up-to-date with the latest industry trends and technologies to ensure that our solutions are cutting-edge and innovative.
Comprehensive Services: Whether you need a custom Binance Smart Chain blockchain solution or assistance with website development, we've got you covered. Our comprehensive range of services includes smart contract development, decentralized application (DApp) development, token creation, and much more.
Client-Centric Approach: At Alan's Creative, we prioritize your satisfaction above all else. We take the time to understand your unique requirements and tailor our solutions accordingly. Our transparent communication and collaborative approach ensure that you are involved in every step of the development process.
Proven Track Record: We have successfully delivered Binance Smart Chain blockchain projects for numerous clients, ranging from startups to established businesses. Our portfolio showcases our expertise and the successful outcomes we have achieved for our clients.
Flexible Solutions: We understand that every business is unique and has its own set of requirements. Our team is flexible in offering customizable solutions that align with your specific goals and objectives. We work closely with you to create a solution that meets your needs and exceeds your expectations.
Our Range of Services
At Alan's Creative, we offer a comprehensive range of services to help businesses thrive in the Binance Smart Chain ecosystem. Our services include but are not limited to:
Smart Contract Development: We specialize in creating secure and reliable smart contracts that facilitate transparent and trustless transactions on the Binance Smart Chain.
Decentralized Application (DApp) Development: Our team of skilled developers can design and build decentralized applications that leverage the power of Binance Smart Chain to enhance user experiences.
Token Creation: Whether you're looking to launch your own token or need assistance with tokenomics, we can guide you through the process and help you bring your vision to life.
Wallet Integration: We can integrate Binance Smart Chain wallets seamlessly into your applications, ensuring that your users have a smooth and secure transaction experience.
Audit and Security: Security is paramount in the blockchain space. Our team conducts thorough audits to identify and mitigate any potential vulnerabilities in your Binance Smart Chain projects, providing you with peace of mind.
Consultancy: If you're new to the world of Binance Smart Chain, we offer consultancy services to help you understand the technology, explore its potential, and make well-informed decisions for your business.
Benefit from the Binance Smart Chain Advantage
Binance Smart Chain has gained significant prominence in the blockchain industry due to its scalability, low transaction fees, and compatibility with the Ethereum Virtual Machine (EVM). By harnessing the power of Binance Smart Chain, businesses can take advantage of:
High-Speed Transactions: Binance Smart Chain offers fast transaction speeds, allowing businesses to facilitate quick and efficient transactions on the blockchain network.
Cost Efficiency: Compared to other blockchain networks, Binance Smart Chain offers lower transaction fees, making it an attractive choice for businesses of all sizes.
Ethereum Compatibility: With compatibility to the Ethereum Virtual Machine (EVM), businesses can leverage existing Ethereum tools and resources while benefiting from the advantages of Binance Smart Chain.
Support for DeFi: Binance Smart Chain is home to a thriving decentralized finance (DeFi) ecosystem, providing businesses with opportunities to tap into this fast-growing sector.
Community and Development Support: Binance Smart Chain boasts a vibrant community and extensive development support, ensuring businesses have access to resources and expertise needed for successful blockchain projects.
Partner with Alan's Creative Today
Ready to elevate your business with Binance Smart Chain blockchain development? Look no further than Alan's Creative. Our team of experts is dedicated to delivering high-quality, innovative solutions that drive your business forward.
Contact us today to discuss your requirements and find out how we can help you leverage the power of Binance Smart Chain.
Disclaimer: The information provided on this page is for informational purposes only. Alan's Creative does not endorse or promote any specific blockchain projects or cryptocurrencies mentioned.