Defi Yield Farming Development Services Company
Apr 13, 2020
Services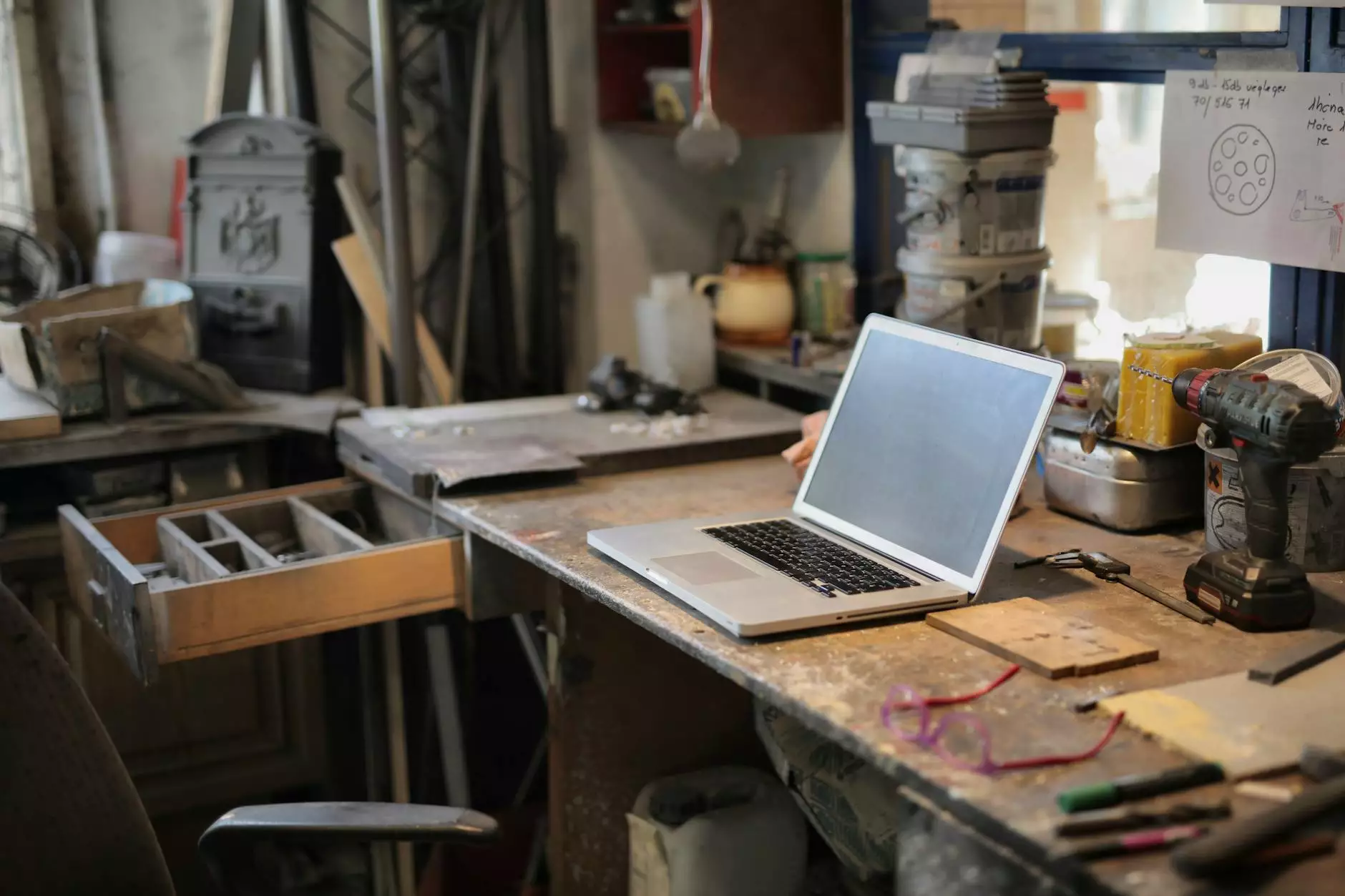 Welcome to Alan's Creative, the leading Defi Yield Farming Development Services Company in the industry. We specialize in providing top-notch website development services for businesses in the blockchain and cryptocurrency sector. With our expertise and experience, we can help you leverage the power of Defi yield farming and take your business to new heights.
Why Choose Alan's Creative for Defi Yield Farming Development?
At Alan's Creative, we understand the growing importance of Defi yield farming in the blockchain space. Our team of skilled professionals is well-versed in the latest technologies and trends in the industry. We have a proven track record of delivering exceptional websites that not only meet our clients' requirements but also surpass their expectations.
When you choose Alan's Creative for your Defi yield farming development needs, you can expect:
1. Expert Solutions Tailored to Your Business
Our team takes the time to understand your specific business goals and requirements. We work closely with you to develop a customized strategy that aligns with your objectives. Whether you are a start-up or an established enterprise, we have the expertise to create a unique website tailored to your needs.
2. Cutting-Edge Technology
We stay up-to-date with the latest technological advancements in the blockchain industry. Our developers are skilled in utilizing the latest tools and frameworks to create robust and scalable websites for Defi yield farming. With our expertise, your website will be equipped to handle the complexities of the blockchain space.
3. Seamless User Experience
A great user experience is crucial for the success of any website. Our team of UX/UI designers ensures that your website not only looks visually appealing but also offers a seamless browsing experience to your users. We focus on intuitive navigation, fast load times, and mobile responsiveness to enhance user satisfaction.
4. Security and Reliability
We understand that security is a top concern in the blockchain industry. That's why we prioritize the implementation of robust security measures to protect your website against potential threats. Our developers follow industry best practices to ensure the highest level of security and reliability for your Defi yield farming application.
5. Ongoing Support and Maintenance
Our services don't end with website development. We offer ongoing support and maintenance to ensure that your Defi yield farming website functions seamlessly at all times. Our dedicated support team is available to assist you with any queries or issues that may arise, allowing you to focus on growing your business.
Our Defi Yield Farming Development Process
At Alan's Creative, we follow a systematic approach to ensure the success of your Defi yield farming project. Our comprehensive development process includes the following steps:
1. Requirement Gathering
We begin by understanding your project requirements and objectives. We conduct in-depth discussions to identify your unique needs and develop a clear understanding of your target audience.
2. Planning and Strategy
Based on our analysis, we create a detailed project plan, outlining the timeline, milestones, and deliverables. Our team works closely with you to define the project scope and formulate an effective strategy.
3. Design and Development
Our skilled designers create visually stunning and user-friendly layouts for your website. We ensure that the design aligns with your branding and enhances the user experience. Our developers then bring the designs to life, coding the website with clean and efficient programming practices.
4. Testing and Quality Assurance
We conduct rigorous testing to ensure that your Defi yield farming website is bug-free and functions flawlessly across different devices and browsers. Our quality assurance team meticulously checks every aspect of the website to guarantee a positive user experience.
5. Deployment and Launch
Once all testing is complete, we deploy your Defi yield farming website on your preferred hosting platform. Our team ensures a smooth transition to the live environment and provides necessary guidance and support during the launch phase.
6. Ongoing Support and Maintenance
We offer continuous support and maintenance services to ensure that your Defi yield farming website remains up-to-date and runs smoothly. Our team is available to address any issues or make necessary updates as your business evolves.
Contact Alan's Creative for Defi Yield Farming Development Services
Are you ready to take advantage of the incredible opportunities in Defi yield farming? Contact Alan's Creative, the leading Defi Yield Farming Development Services Company, to discuss your requirements. Our team of experts is ready to assist you in creating a cutting-edge website that stands out in the competitive blockchain industry. Don't miss out on maximizing your business potential, contact us today!