Ethereum Blockchain Development Company
Apr 22, 2022
Services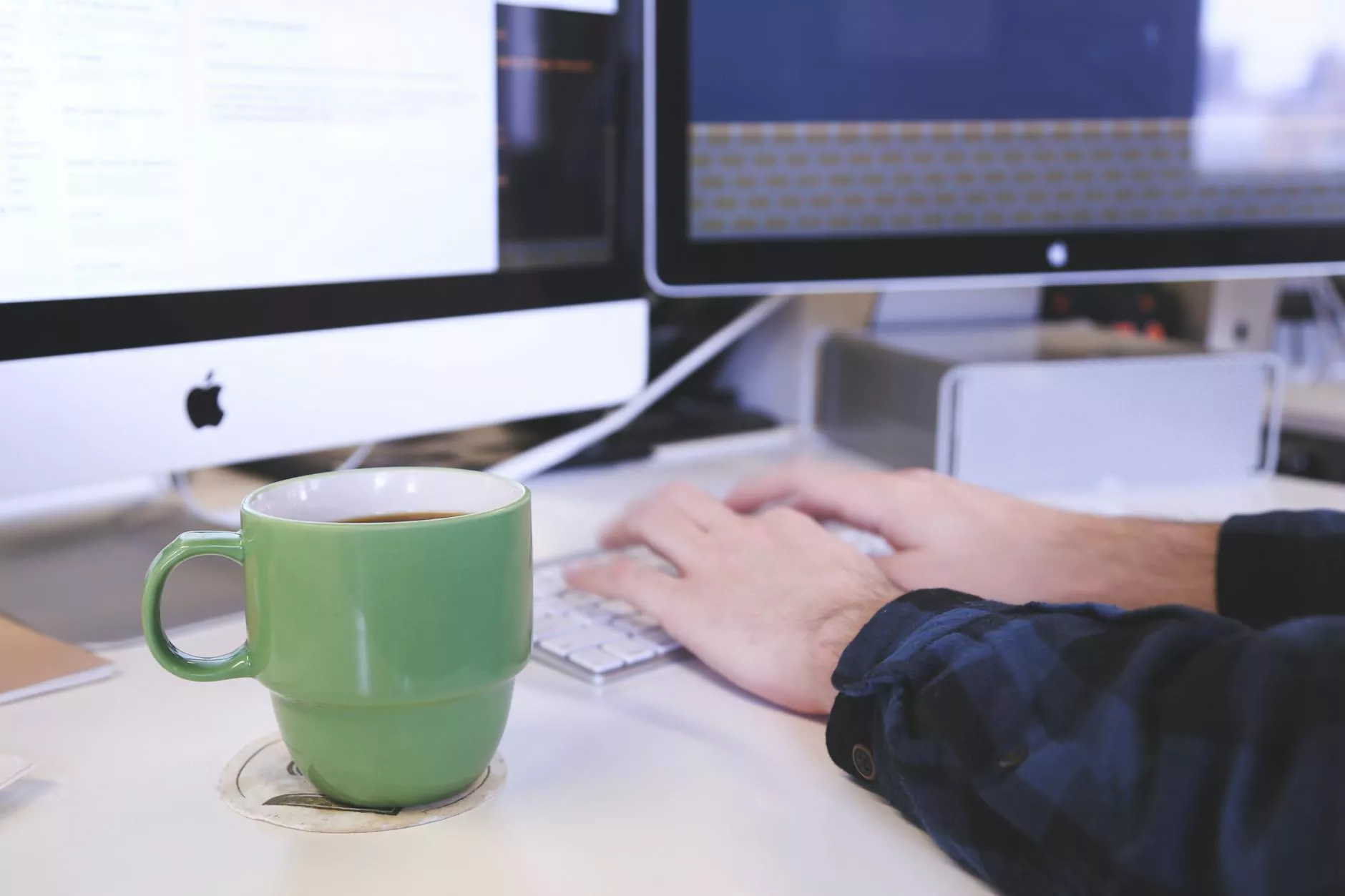 Innovative Ethereum Blockchain Development Solutions
Looking for professional and reliable Ethereum blockchain development services? Alan's Creative, a leading business and consumer services provider in website development, offers comprehensive solutions for Ethereum blockchain development. With our expertise and experience in the blockchain industry, we help businesses harness the power of Ethereum blockchain technology to build secure, decentralized applications.
Why Choose Alan's Creative for Ethereum Blockchain Development?
At Alan's Creative, we strive to deliver exceptional results when it comes to Ethereum blockchain development. Our team of skilled developers and experts are dedicated to helping businesses unlock the full potential of blockchain technology. Here's why you should choose us:
Extensive Experience: With years of experience in blockchain development, we have gained valuable insights and knowledge in Ethereum blockchain technology.
Expertise: Our team consists of highly skilled blockchain developers who are well-versed in Ethereum, ensuring top-notch development and implementation.
Custom Solutions: We understand that every business has unique requirements. That's why we provide tailored solutions to meet your specific needs.
Security: We prioritize the security and integrity of your applications. Our developers follow the best practices to ensure robust security measures are in place.
Scalability: Our solutions are designed to scale with your business. Whether you need a small-scale prototype or a large-scale enterprise application, we can handle it.
Quality Assurance: We perform rigorous testing and quality assurance measures to deliver bug-free, seamless applications to our clients.
Ongoing Support: Our relationship with clients goes beyond development. We offer ongoing support and maintenance services to ensure smooth operation of your applications.
Our Ethereum Blockchain Development Services
At Alan's Creative, we offer a comprehensive range of Ethereum blockchain development services to cater to diverse business needs. Our services include:
Ethereum Smart Contract Development
Ethereum smart contracts are self-executing contracts with predefined rules and conditions. Our skilled developers can help you create smart contracts that automate business processes, eliminate intermediaries, and enhance transparency and efficiency.
Decentralized Applications (DApps) Development
We specialize in developing decentralized applications (DApps) on the Ethereum blockchain. Our expert team can turn your unique business idea into a fully-functional DApp, providing seamless user experiences.
Token Development and ICO Services
If you are planning to launch your own cryptocurrency or conduct an Initial Coin Offering (ICO), we can assist you in creating custom tokens and smart contracts that comply with ERC20 standards.
Ethereum Wallet Development
We offer secure and reliable Ethereum wallet development services to enable easy and secure storage, management, and transfer of Ethereum and other ERC20 tokens.
Ethereum Consulting and Audit
Our blockchain experts provide consultation and auditing services to ensure that your Ethereum-based projects are well-planned, efficient, and secure. We assess coding standards, security vulnerabilities, and overall project architecture to identify and resolve any issues.
Benefits of Ethereum Blockchain Development
Incorporating Ethereum blockchain technology into your business can bring numerous benefits, including:
Decentralization: Ethereum's decentralized platform eliminates the need for intermediaries, enhancing transparency and reducing costs.
Security: The robust security features of Ethereum blockchain ensure secure transactions and protect sensitive data.
Smart Contracts: Ethereum smart contracts automate processes, reduce human error, and enable trustless interactions.
Tokenization: Ethereum tokens enable easy and secure digital asset management, facilitating crowdfunding and innovative business models.
Interoperability: Ethereum's interoperability enables seamless integration with other blockchain networks and applications.
Get Started with Ethereum Blockchain Development
Are you ready to harness the potential of Ethereum blockchain technology for your business? Contact Alan's Creative today for innovative and reliable Ethereum blockchain development services. Our team of experts will collaborate with you to understand your unique requirements and deliver tailored solutions that meet your business objectives. Take advantage of our extensive experience in the blockchain industry and transform your business with Ethereum blockchain development.