Frequently Asked Questions around Local SEO Services
Oct 22, 2022
Services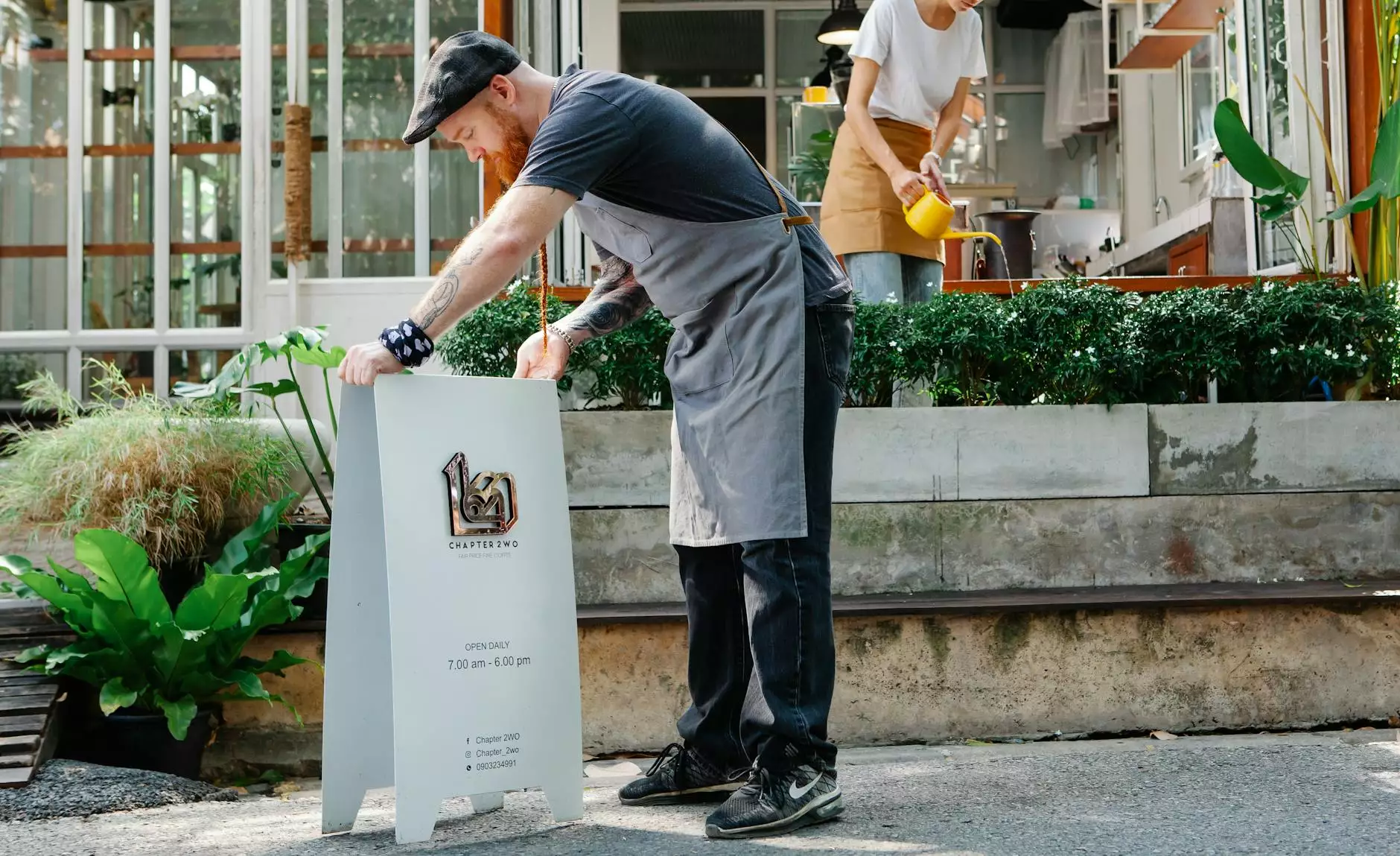 Introduction
Welcome to Alan's Creative, your go-to destination for top-notch website development and consumer services. We understand the importance of local SEO services in today's competitive online landscape. This page provides answers to frequently asked questions about local SEO services and how they can benefit your business.
1. What is Local SEO?
Local SEO, or Local Search Engine Optimization, refers to strategies and techniques used to optimize a website's visibility in local search results. It focuses on improving your business's online presence, primarily for location-specific queries. By implementing effective local SEO strategies, you can ensure that your website ranks high when people search for products or services in your local area.
2. Why is Local SEO Important?
Local SEO is crucial for businesses targeting specific geographical areas. Here are a few reasons why it's important:
Increased Visibility: By optimizing your website for local search, you can increase its visibility to potential customers in your area.
Targeted Traffic: Local SEO ensures that your website appears in relevant searches, driving targeted traffic to your business.
Improved Conversions: When you target local customers, you're more likely to attract qualified leads who are more likely to convert into customers.
Competitive Advantage: Effective local SEO can give you a competitive edge over businesses that haven't optimized their online presence for local searches.
3. How Do Local SEO Services Work?
Local SEO services involve a combination of on-page and off-page optimization techniques to help your website rank higher in local search results. Here's an overview of the process:
Keyword Research: Identifying relevant keywords and phrases that potential customers might use when searching for local businesses.
Website Optimization: Optimizing your website's content, meta tags, headings, URLs, and internal linking structure to target local keywords.
Local Listings and Citations: Creating and optimizing local business listings on platforms like Google My Business, Bing Places, and Yelp.
Online Reviews Management: Encouraging and managing customer reviews on various review platforms to enhance your business's reputation.
Link Building: Acquiring high-quality backlinks from reputable websites to improve your website's authority and visibility.
Social Media Engagement: Leveraging social media platforms to engage with local audiences and promote your products or services.
4. How Long Does it Take to See Results?
The time it takes to see results from local SEO services can vary depending on several factors, including the competitiveness of your industry and the effectiveness of the strategies implemented. Typically, it takes a few months to start noticing significant improvements in your website's ranking and visibility. However, it's important to remember that local SEO is an ongoing process that requires continuous efforts to maintain and improve your online presence.
5. Can I Do Local SEO Myself?
While it's possible to implement basic local SEO techniques yourself, achieving optimal results often requires specialized knowledge and expertise. Working with a professional local SEO service provider, like Alan's Creative, can help ensure that your website is optimized effectively and in compliance with the latest search engine guidelines. Additionally, outsourcing your local SEO allows you to focus on running your business while leaving the technical aspects to the experts.
Conclusion
Investing in local SEO services is essential for businesses aiming to attract local customers and dominate the online market. By optimizing your website and implementing effective local SEO strategies, you can enhance your visibility, attract targeted traffic, and increase conversions. At Alan's Creative, we offer comprehensive website development and consumer services, including top-notch local SEO solutions. Contact us today to take your business to new heights in the digital world!