Local SEO for Contractors
Jun 28, 2018
Services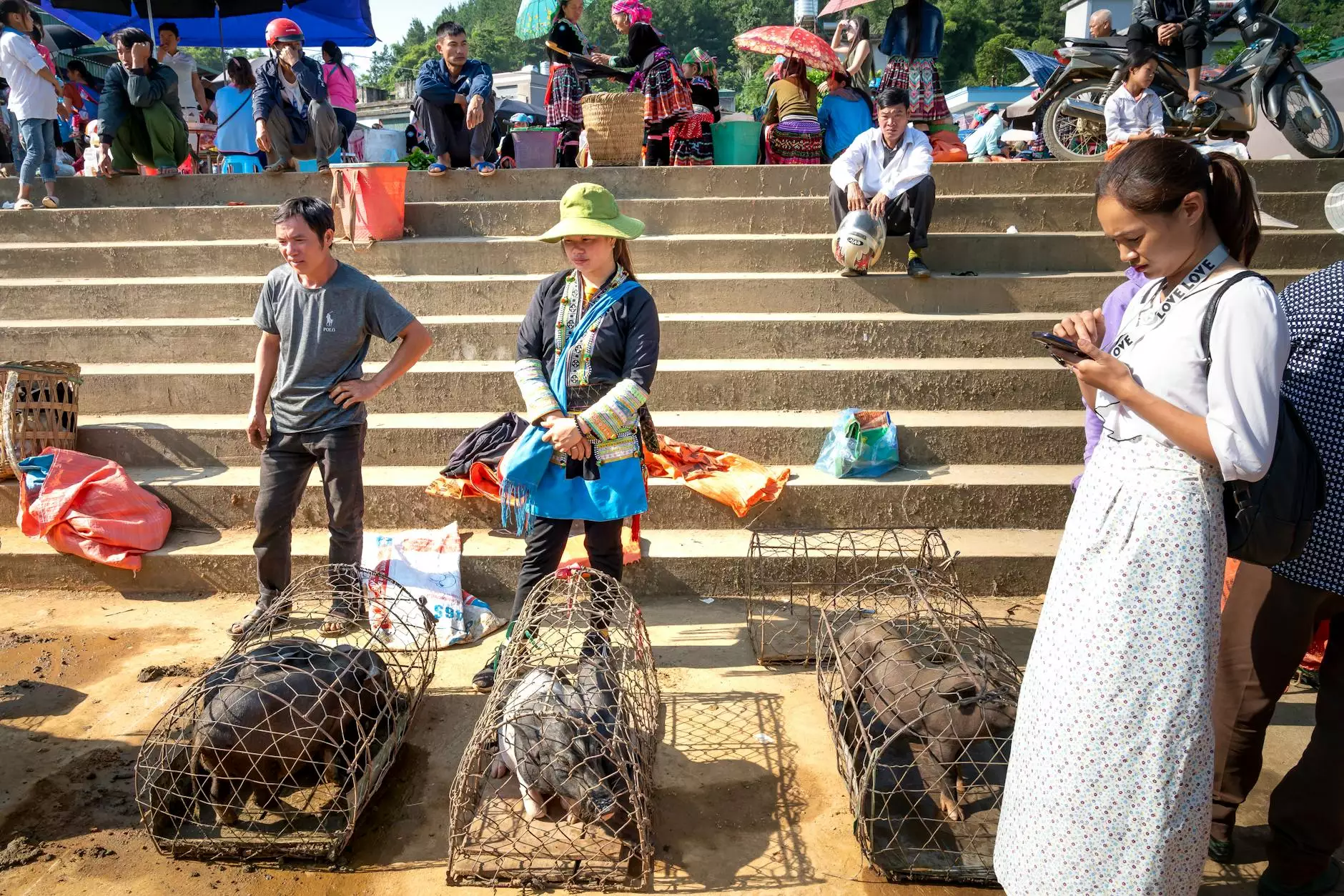 Introduction
Welcome to Alan's Creative, your trusted partner in website development for contractors. In this comprehensive guide, we will delve into the world of local SEO for contractors, providing you with valuable insights and expert tips that will help your business outrank the competition in Google search results.
Understanding Local SEO
Local SEO is a crucial aspect of online marketing for contractors. It focuses on improving your website's visibility in search results for local queries relevant to the services you offer. By implementing effective local SEO strategies, you can attract more potential clients from your target area and increase your overall business growth.
Why Contractors Need Local SEO
As a contractor, your potential customers are typically looking for services in specific geographical locations. By optimizing your website for local searches, you can ensure that your business appears prominently in the search results when potential customers are seeking the services you offer within your service area.
Keyword Research for Local SEO
Effective local SEO starts with thorough keyword research. By identifying the right keywords that resonate with your target audience, you can optimize your website content to align with their search intent. Conduct in-depth research to discover popular local search terms within your industry, including specific services, locations, and variations used by potential customers.
On-Page Optimization
Title Tags and Meta Descriptions
Title tags and meta descriptions play a crucial role in local SEO. Craft compelling title tags that include relevant keywords and reflect the unique selling points of your contracting services. Similarly, create informative meta descriptions that compel users to click through to your website while providing a concise overview of what you offer.
Heading Tags
Proper use of heading tags helps search engines understand the structure and hierarchy of your content. Incorporate relevant keywords in your heading tags, such as H1, H2, and H3, to enhance the visibility of your site in local searches. Heading tags also improve the user experience by breaking up your content into digestible sections.
Local Business Listings
Google My Business
Claiming and optimizing your Google My Business profile is essential for local SEO success. Provide accurate and up-to-date information about your contracting business, including your address, phone number, business hours, and website URL. Encourage satisfied customers to leave reviews, as positive reviews can significantly impact your local search rankings.
Local Directories and Citations
Expanding your online presence through local directories and citations can boost your local search rankings. Ensure consistent and accurate NAP (Name, Address, Phone Number) information across various directories. Garnering quality backlinks from reputable local websites can also improve your website's authority and visibility in local searches.
Creating Localized Content
Crafting localized content that resonates with your target audience is crucial for higher search rankings. Consistently provide informative blog posts, articles, and FAQs that address common concerns and queries from your local customers. Include location-specific keywords and phrases to optimize your content for local search.
Responsive and Mobile-Friendly Design
In today's mobile-driven world, having a responsive and mobile-friendly website is crucial. Ensure that your website design is optimized for various devices and screen sizes. A seamless and user-friendly browsing experience across desktop, mobile, and tablet devices encourages higher user engagement and contributes to improved local search rankings.
Monitoring and Analytics
Keep a close eye on your local SEO efforts through monitoring and analytics tools. Regularly monitor your website's performance, track keyword rankings, and analyze user behavior to identify areas for improvement. Use Google Analytics and Google Search Console to gain valuable insights and make data-driven decisions for your local SEO strategy.
Conclusion
Investing in local SEO for contractors is a strategic approach to increase your online visibility, attract more local customers, and stay ahead of the competition. By implementing the best practices outlined in this guide, you can optimize your website, content, and online presence to achieve higher rankings in Google search results and ultimately drive business growth.